10 Simple Strategies to Boost Your Email Open Rate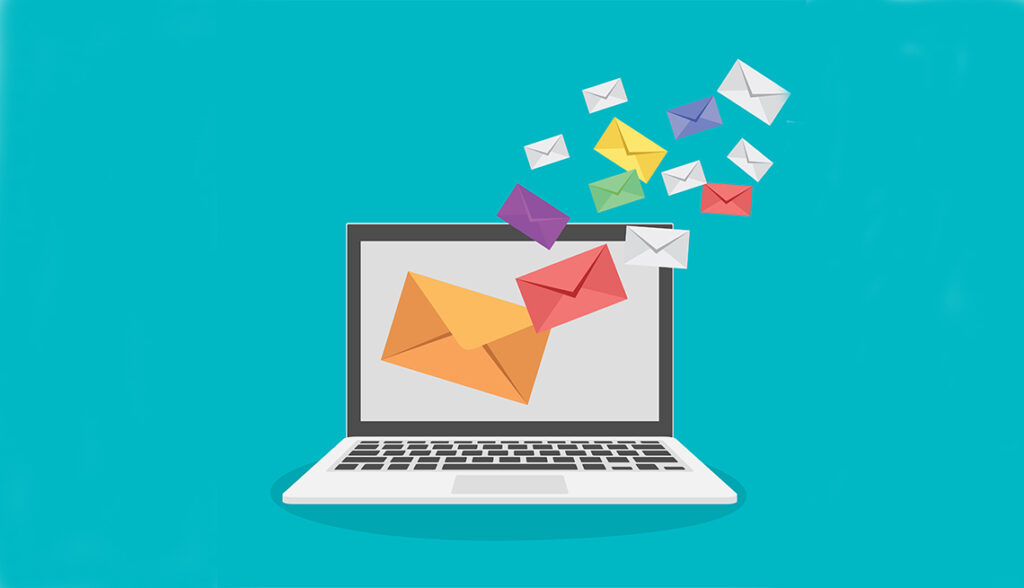 Increasing Email Open Rate
‍
Marketers send billions of emails to their customers every day to get the desired outcome out of them. Email marketing is one of the highest engagement channels even today.
Email open rate is the primary metric to gauge the effectiveness of your email marketing efforts. It is obtained by dividing the total number of email opens by the total number of email campaigns that were sent out, not counting the bounces.
An increase in email opens will result in more people getting engaged with your marketing efforts which will result in higher conversions.
10 Ways That Will Help to Increase Your Email Open Rate
‍
You would want to stay on the top of the minds of your customers so that they stay with you for longer and do more business with you. To optimize your marketing efforts, your emails should reach the maximum number of relevant people. This can be done by increasing the email subscriber list size or increasing the email open rates from the existing customer lists.
Sharing 10 useful ways that will help in increasing email open rates for your campaigns:
Update Your Email List
‍
Your email list consists of the email addresses of people who have opted to receive email campaigns from you. This list defines the scope of your email marketing.
Keeping your email list updated is very important. Remember to add new users and remove those who have opted out of communications or are inactive. You should do certain email list-building activities like using referrals, installing lead magnets and pop-ups, marketing by producing unique content and offering promotions.
Segment Your Email List
‍
A good segmentation strategy will enable you to customize your email campaigns, improve targeting, and make your emails highly relevant to user needs.
Segmentation also helps drive personalization efforts that result in more engagement and higher email open rates.
ShopAgain offers prebuilt segments that provide you a 360° view of all your customer data points. Know More
Target Relevant Audience
‍
Do you know that organizations these days spend millions of dollars studying consumer behaviors and user personas?
Without proper segmentation and targeting, it will be a waste of marketing resources to send communications to the masses—relevance in targeting leads to a better return on investments and higher customer satisfaction scores.
The more you study what your customers want, the better you'll be able to provide those services.
Stand Out With Catchy Subject lines
‍
The importance of the subject line cannot be highlighted enough when it comes to email open rates.
Think about it. What's the first thing you see when you get an email from someone?
You guessed it right. The subject line provides context to what the communication is all about. Make sure that the subject line is relevant, direct, not spammy, and catchy. This will get more people to at least open the email.
Address With First Names
‍
Personalization in messaging in the email subject line and the email body makes for better templates and results in higher email opens.
Addressing the recipients with their first names like "Hey, Mark!" creates a better impression in their minds than a generic "Hey there!".
Other forms of personalization include adding rich content based on customers' past behavior, geo-targeting, and running anniversary or birthday offers.
Beware of Spam Filters
‍
What is the point of putting all the effort into designing a good template if the email lands in the spam folder?
Spam filters have become better and more powerful in the last few years. 
Sharing some of the ways that you can avoid your emails from landing in spam:
Make sure that your subscribers have opted to receive emails from you.
Avoid words that sound spammy or fishy. Do not use clickbait.
Keep the domain reputation high and use a warm-up plan if needed.
Make sure that the subscribers have a way to opt-out of your list and keep your list updated.
Send Out Emails in Perfect Time
‍
CRM tools these days have a feature that perfects campaign send times by tracking the Best Time to Send.
Timing is everything. Triggering the right campaign at the right time is essential to ensure campaign effectiveness. Different studies provide different data for the best time to trigger emails, but this varies from industry to industry and from business to business. It is an excellent idea to study this for your consumers.
Resend Unopened Emails
‍
Sometimes the reason for some of your subscribers not opening your emails is as simple as the fact that the campaign got lost in their inbox.
You can still resend your email campaigns to people that did not open the first communication. Use filters in segmentation to exclude users that performed an email open event.
Resend emails that you think are important for your users.
Build Relevant and Useful Content
‍
Marketing revolves around content. If your content is valuable, offers users value, entertains them, and solves a problem for them, they will be drawn to your brand. This creates a massive potential for you as a marketer.
Good content spreads like wildfire. Have an option for users to be able to share your viral content with their friends and family to increase your reach.
Ensure that the subject line is direct and gives the reader an idea of what the email offers.
Use Optimized Images for Better Engagement
‍
Though email subject lines decide whether a person will open your email or not, it is also essential to add media like images and videos so that the campaign looks good. This will also increase customer engagement for your brand in future campaigns.
Optimize images to look good with responsive designs. Make sure to test your campaigns on different devices before sending them.
Frequently Asked Questions
Is a 20% email open rate good?
‍
Email open rates vary from industry to industry. A good open rate in 2022 is between 15% – 25%. Yes, a 20% email open rate is fairly decent.
What affects email open rates?
‍
Email open rates are affected by several factors. Some of them are:
Subject lines
Domain reputation
Email subscriber list
Personalization
Industry of operations
Brand reputation
Why is my email open rate low?
‍
Your email open rate may be low depending on the factors discussed above. Make sure you follow the best practices for email marketing before triggering future campaigns to keep your brand reputation and domain reputation high.
‍
How do you increase the open rate?
‍
Some essential tips to improve email open rates: 
Have consent from people before sending emails,
add value to their lives with your content,
write a good subject line and email copy, and
have an option for them to unsubscribe.
---