Best Ways of Email Segmentation for Better ROI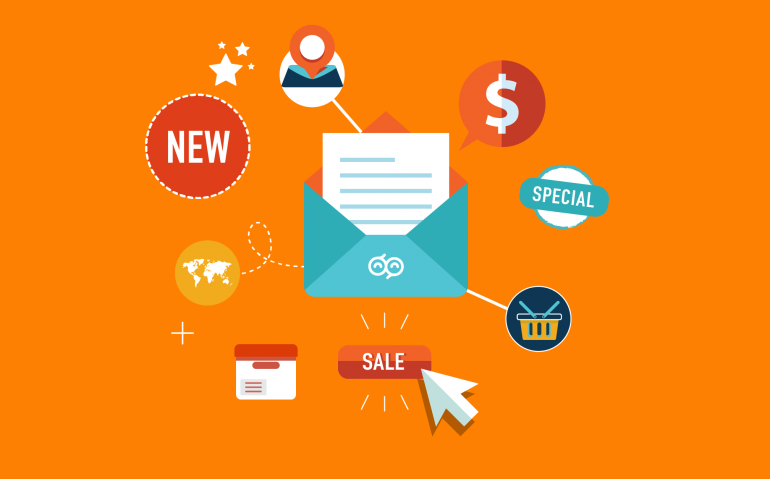 Email Segmentation: Personalize Your Marketing Campaigns for More Conversions
‍
Email segmentation caters to the specific needs of your subscribers and has thus become a crucial part of email marketing. It is pointless to send identical emails to everyone. Instead, you may use email segmentation to create communications that speak to their persona. The email list is split into various groups to facilitate better-personalized interactions between the company and the customer. This results in higher email deliverability.
What Is Email Segmentation and How Does It Work?
‍
Email segmentation refers to categorizing an email list into various groups based on customer type, location, interest, needs, purchase history, etc. This prioritization technique enhances the relevance of your message to the subscribers, achieving the goal of customer engagement rather than merely reaching their inboxes.
‍
Email service providers facilitate you with the programming of all of your segments by creating groups with straightforward IFTT statements. Then the email workflows tailor messages to the target buyers. Email segmentation is the most basic yet effective marketing approach.
‍
All you need is a criterion to create segments, collect customer information, prepare email groups, and monitor and adjust the segments.
Benefits of Email List Segmentation
‍
Email marketing is a compelling approach to introducing your business to buyers without shelling out tons of money. Email segmentation is an impressive tool in this direction.
‍
1. Effective communication with the target audience
‍
Email segmentation looks after the requirements of the clientele leading to conversions and better relations between the service provider and the client.
2. Better customer engagement monitoring
‍
It is crucial for customer engagement and re-engagement through carefully catered customer-centric emails. It helps identify buyers who open the emails and those who don't.
3. Improved open and click-through rates
‍
Grouping your email lists helps you upgrade the relevance of your messages to the desired buyers.
4. Generates targeted promotions and campaigns
‍
It helps to launch promotional schemes catering to the buyers' persona.
5. Helps customer retention
‍
Segmenting the email lists significantly reduces bounce rates and unsubscribe rates.
Email List Segmentation Strategies That Actually Work
‍
The customer information or data can be used creatively to split the email list into required segments. The best email list segmentation strategies are:
Demographic Email Segmentation
‍
This segmentation takes into account the following factors:
1. Age and gender identity
‍
They help you figure out what product/service should cater to what age group and gender.
2. Location
‍
Customers may be spread all over the world. It is pointless to send emails when they are offline. Locational data helps improve product relevance, and the time factor enhances your promotional effectiveness. Think about it, will sending emails promoting woolen clothing work for someone living in Singapore? 
3. Income
‍
This makes it easier for you to tailor products according to the targeted customer's income bracket.
4. The profession of the customer
‍
You must be mindful of the fact that your product will be used differently by different professions. The advertising campaigns should be curated accordingly.
Behavioral Email Segmentation
‍
In this segmentation, the customers are grouped based on their previous communication with your company or product. It is central to the promotional campaigns that you understand the contact behavior, which includes their actions and inactions with the brand.
Behavioral email segmentation monitors
‍
Browsing habits
Purchasing history
Website behavior
Loyalty to the product
‍
By keeping track of their actions and inactions, menus clicked, pages visited etc, you get an idea of their interest in your brand.
Psychographic Email Segmentation
‍
It deep dives into the "why" behind the subscribers. Characteristic identification in this type of segmentation is relatively complex. It requires careful research and data collection. 
The main factors that drive this division are :
‍
1. Lifestyle
‍
This helps identify the relevance of a product according to the lifestyle of the customers and  analyses the compatibility of the customers with your brand.
‍
2. Interests
‍
You can tap into the hobbies and interests of the subscribers to pique their interest in your brand.
‍
3. nSubscriber intent
‍
Your email must understand "how" the subscribers discovered your product.
‍
A common welcome email doesn't acknowledge the intent of the subscriber. Being mindful of the subscriber intent works wonders in positioning your product effectively for the targeted audience to find.
Email Segmentation by Relationship
‍
It aims to bear fruitful interactions with the subscribers. The email list is segmented into new subscribers, premium customers, churned customers, etc. The idea is to work in moderation with the new prospects without overwhelming them with information. It also focuses on consolidating relationships with existing customers.
‍
This segmentation segregates the email list based on the type of customer, the length of their relationship with the company, and their sales funnel stage.
‍
This segmentation is the holy grail for companies that serve different buyer personas, products conducive to repeat purchases, and those with long sales cycles.
Improve Your Email Marketing With ShopAgain's Email Segmentation Solution
‍
ShopAgain provides the best-in-class segmentation possible. It allows you to use prebuilt segments that make targeting easier. Also, with this, micro-segmentation is possible in order to ensure the hyper-personalization of marketing campaigns.
Frequently Asked Questions
How can email segmentation be improved?
‍
Email segmentation can be improved by keeping the segments straightforward and simple, efficient data collection, monitoring, and updating the email lists periodically and according to the customer persona.
What are the four bases of segmentation?
‍
There are four main bases of email segmentation, each serving companies, and businesses in a specific manner. These are demographic, behavioral, psychological, and geographic segmentation (with various variations on the four bases).
---