Email Bounce Checker: Check & Verify Any Email Online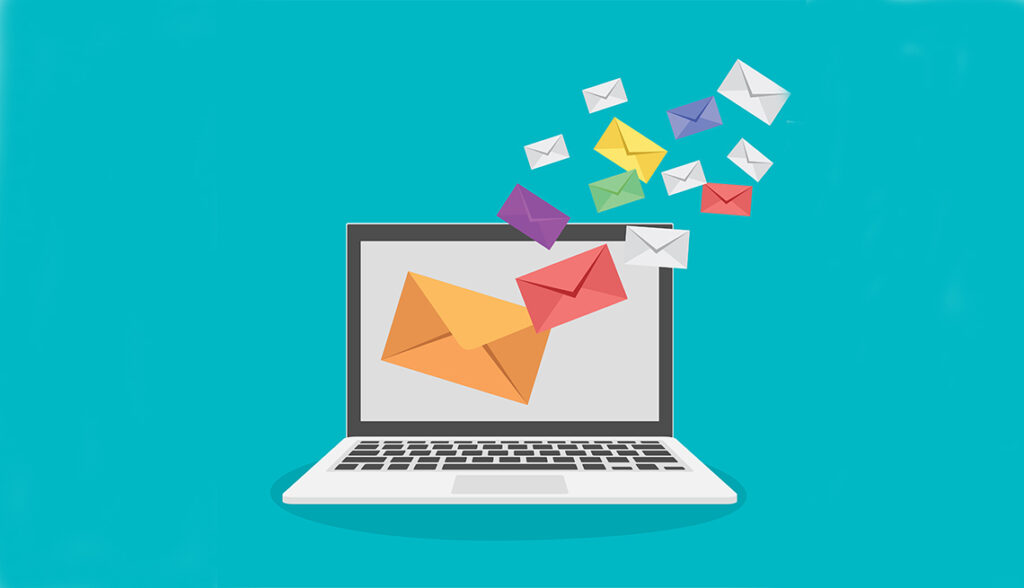 Why You Need Email Bounce Checker to Grow Your Business
‍
All the hard work you put into building your email marketing list and designing an email marketing template with rich content and powerful CTAs will only be fruitful if the email reaches the intended recipients, right?
But, what happens when some of your email addresses are invalid or misspelled? This is when an email bounce occurs. An email bounce, in simple words, is when an email sent out bounces and does not reach the end user, failing communication.
An email bounce checker can help you overcome this issue by providing important information like email status, domain, domain age, provider's information, and other details about the user that can help improve your email marketing performance considerably.
The Benefits of an Email Bounce Checker
‍
Keeping a clean email marketing list is crucial these days. You cannot put your domain reputation at risk by ending up in the spam folder or by getting yourself blocked. Some organizations purchase email lists and then destroy their domain reputations by mass targeting people who did not consent to receive emails from them.
Let us go over some of the benefits of using email bounce checkers:
‍
Dropped Email Marketing Cost
‍
Naturally, your campaigns will be better optimized if they are targeted better, and the invalid email addresses are removed. Having better deliverability will lead to lower email marketing costs and increased ROI. It will also take less amount of time to manage email lists.
If the emails reach the intended recipients, the chances of them converting increase.
‍
Higher Accuracy in Email Deliverability
‍
Email deliverability reports display information such as number of emails sent, number of emails opened, number of clicks, number of conversions against goals, number of people that unsubscribed, people that marked your email as spam, bounces, and other other important details. These can be improved if the email addresses are checked before a campaign is triggered.
‍
Strong Sender Reputation
‍
Sender reputation plays a crucial role in making sure that your emails actually land up in the recipients' inboxes. If your domain reputation is low, your emails might automatically end up in the spam folders, which creates a barrier for future campaigns as well.
Pro tip: Use a warm up plan with your email marketing list before targeting a large number of users via email. Do not buy email lists.
Raise your email reputation with carefully designed campaigns with ShopAgain. Start Free Trial
‍
Lower Duplicacy Rate of Existing Prospects
‍
By using an email bounce checker tool, you are actively cleaning your list. This reduces the chances of having duplicate email addresses in the list by sharing a report that indicates duplication.
Modern day CRM and marketing tools come with a built-in feature that automatically removes duplicates in your data so that you do not have to do it manually.
‍
Bounce Rate Gets Lower
‍
Email bounce happens when the end user does not get your intended email communication. Your email bounce rate should not be more than 2%. Anything above that demands immediate attention.
Email bounce checkers will help you remove invalid emails before the campaign is sent out, reducing bounce rates significantly.
‍
Some Top Performing Email Bounce Checkers
‍
To make your marketing job a lot easier, we will list some of the best performing email bounce checkers below. Let us dive in:
‍
mailfloss
‍
mailfloss is a great tool that automatically removes invalid emails and cleans your email list before it creates problems for you. It is easy to set up and works with most of the email service providers out there. mailfloss has essential features like a typo fixer that can be really useful.
‍
EmailListVerify
‍
This is another email bounce checker tool that offers email verification and removal of duplicates. EmailListVerify also offers integrations with all top email service providers and has flexible payment plans as per your requirements.
‍
DeBounce
‍
DeBounce is accurate and swift in verifying the email addresses while offering features such as anti-greylisting technology, unknown revalidation, and removal of duplicates.
They provide 100 free verifications; after that, you can go ahead with a paid plan.
‍
ClearOut
‍
ClearOut offers individual and in-bulk email verification with high accuracy rates of 98%+ (as per their website). This makes your email marketing more streamlined by reducing bounce rates and proactively stopping spam leads in the initial stages.
‍
ZeroBounce
‍
Offerings include bulk email list cleaning and real time email list verification. ZeroBounce removes duplicates and offers high speed results with 100 monthly free verifications. It works effectively with bounces, spam traps and complaints, and bots.
Also, read about Best Email Marketing Tools & Platforms in 2022
‍
Frequently Asked Questions
‍
How do I check if an email is valid?
‍
Using any email bounce checker tool, you can check if an email is valid. Depending on your number of active users, you can choose a paid plan to make your email marketing efforts more fruitful.
‍
How can I verify my email for free?
‍
Most of the email verification or bounce checkers offer a few free credits or free checks. You can use these if the number of emails you need to check is not a lot. For bulk verifications, you will need to purchase a paid plan.
‍
What is the best free tool to use to verify emails?
‍
The choice of tools entirely depends on your requirements, the size of your user base, and your budget. You can go over some of the options mentioned above and choose the one that works the best for your business.
---