How To Use Ads For Shopify Success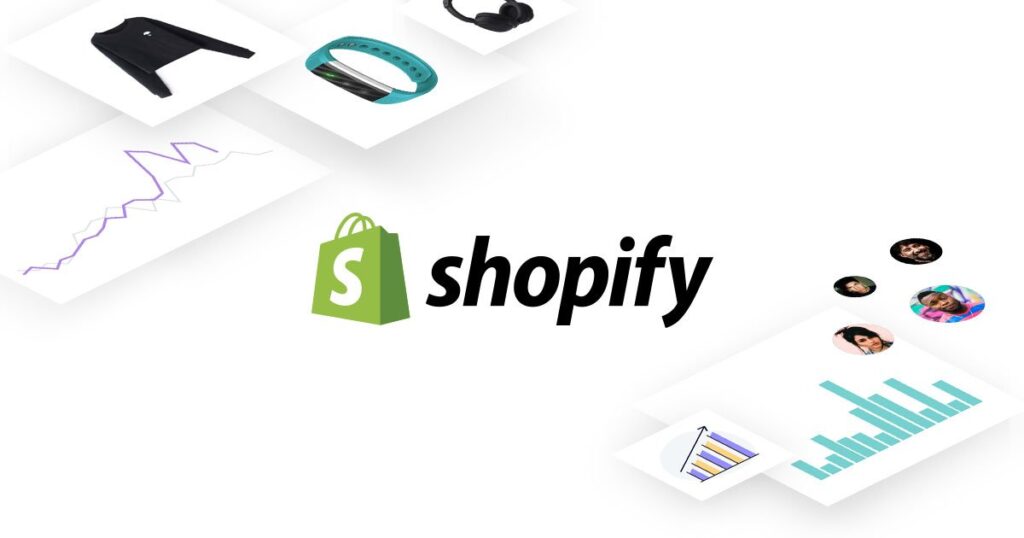 How To Use Retargeting Ads for Shopify Success
Having an online store on Shopify is one of many steps customers need to take for that store or website to thrive among the best brands. Many online campaigns' success stories make us think it will not be long before our store or product reaches new heights. But this cannot be achieved without using some marketing tools with adequate features to aid the process of running a retargeting ad campaign.
‍
Shopify Retargeting Ads and Shopify: Sync Advertising with Marketing
With the right tools and features, Shopify stores tend to succeed among the best brands and marketing campaigns with flying colors. In simple words, marketing involves the research and analysis conducted to study how consumers respond to both free as well as paid products and services (say, retargeting ads), informing companies how to create the best promotional features and design elements related to products and services.
Advertising, on the other hand, involves making a product or service known to consumers. The ShopAgian app, through its pre-built segments and features, already completes the research side of product marketing for your customers. It can then be used for advertising through Shopify retargeting ads on Google and Facebook, not to mention emails.
Audience Sync in ShopAgain for Retargeting Through Shopify Ads
The ShopAgain app, through its advanced Audience Sync feature, helps you best retarget your contacts on Facebook and Google through their email addresses, not cookies. Shopify retargeting ad campaigns cost less and have a higher return. Statistics show that website (store) visitors who are retargeted are 43% more likely to convert, and 3 out of 5 viewers notice and consider ads for marketing products they viewed on other sales pages.
How to Use Audience Retargeting from Shopify for Google Ads
When used correctly, Google Ads and Shopify are a fine match to create and enable successful brand retargeting campaigns for customers to boost product sales. Combining your Shopify app marketing account with Google Ads is free, quick, and easy. It requires a couple of steps that are quickly completed from within the Shopify app interface itself.
You may create and synchronize all your marketing products from Shopify's Google channel. They will automatically be pushed to the Google Merchant Center, allowing you to make the best Google Smart Shopping campaigns and Shopify retargeting ad campaigns for your brands or products. Google's free features will enable you to test marketing ads and campaigns for different segments and see what's working.
Marketing research shows that those customers who abandon carts were inclined to make the purchase but could not do so for one reason or another. To complete the product purchase, all the customers need is a little nudge. Through its retargeting ads, the Shopify app has the best free and paid features to help convince customers to finish their purchases.
How to Use Audience Retargeting from Shopify for Facebook
‍
Advertising on Facebook allows you to target customers based on their interests, activities, and individual likes by creating the best brand campaigns. It will help you optimize your product marketing ads to target and retarget segmented users or customers who will likely convert once they are on your Shopify page.
Facebook Ads is the go-to platform for small businesses and stores or websites that are just starting. Using the best free or paid product or brand marketing campaigns helps you reach an engaged audience that may be targeted and retargeted through demographics, behaviors, and interests. Its best features will also help you generate brand and product awareness through display ads in different formats, such as single-image ads, carousel ads, video ads, and more, to see what works best.
Use ShopAgain for Audience Segmentation and Shopify Retargeting
Segmentation allows you to target different "segments" in an audience (customers) with specific rules and features that govern this targeting (or retargeting). It enables you to personalize your Shopify retargeting ad campaigns for your best brands to cater to your customers' needs and not offer them a generic one-size-fits-all solution that may not satiate their needs.
Use ShopAgain to retarget ad campaigns to create the best finely segmented audiences or customers that may be targeted on Google, Facebook or email.
‍
Elevate Your Retargeting Ad Campaigns With A Multi-Channel Strategy
Additional reach and frequency levels may be added to your product marketing campaign if you decide to move beyond the email inbox. ShopAgain will help you target or retarget audiences made of subscribers and previous customers through email and multiple channels like Google, Facebook, and Twitter, by using the Shopify app's best features that are created to enhance your store and website by boosting sales.
In the era of dropping deliverability rates and CTRs, you should consider paying for retargeting ads to reach your audiences or customers rather than reaching out for free products. Use Google AdWords's Customer Match, Facebook's Custom Audiences, and Twitter's Tailored Audiences to target your brand's probable customers best.
You Can Do More with ShopAgain by Using Shopify Retargeting Ads
We've already established that segmented retargeting works best for your brand's or product's marketing campaigns. With Google deciding to end cookies, retargeting customers across different channels will be done through email. ShopAgain's Audience Sync for Ads feature does this for you efficiently, making digital product or brand marketing across channels seamless and more effortless.
Frequently Asked Questions
‍
Are Google Ads worth it for Shopify?
‍
Absolutely. Google Ads helps you retarget your store or website's segmented audiences or customers by creating the best-personalized ad campaigns through its advanced features, both paid and free.
‍
Can I run retargeting ads on Shopify?
Retargeting ads on the Shopify app may be created on the Partner Dashboard, a feature inside the app where you can set up your product's ad marketing budget and even bid on the best keywords.
‍
---