Shopify SEO Guide: 10 Easy Tips to Increase Organic Traffic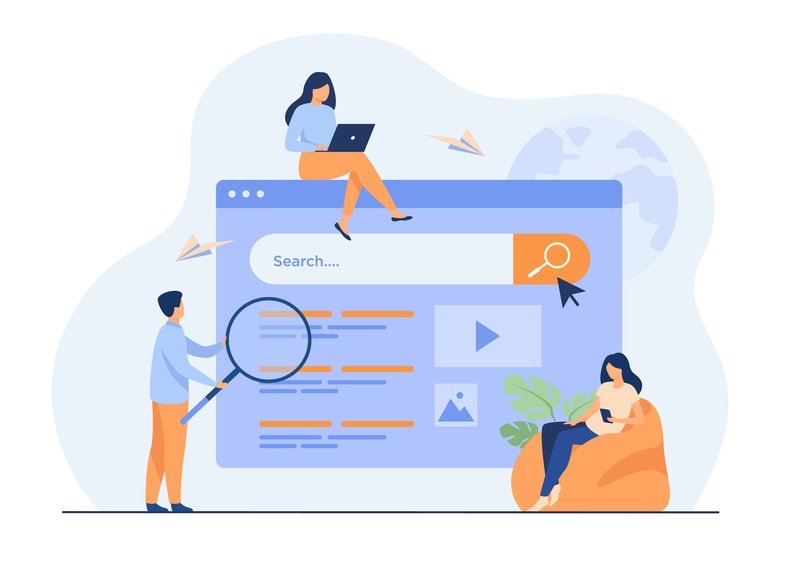 Why You Should Choose Shopify Ecommerce for Your Online Store
‍
Shopify is an eCommerce platform that enables you to have an online store and sell. Besides being quick, easy, and convenient, Shopify eCommerce stores can be tailored to your custom requirements. You can sell anything from physical products and services to memberships, subscriptions, and classes.
Shopify offers in-built SEO (Search Engine Optimisation) features that do not require real coding experience, making it a top recommendation for eCommerce stores.
Working on SEO from day 1 itself is highly important for eCommerce sites. In this article, we will be your guide on how to improve Shopify SEO, helping you enhance organic traffic for your business.
‍
Shopify SEO Tips to Increase Shopify Organic Traffic to Your Online Store
‍
Let us discuss 10 easy tips to improve SEO scores for your online business that will help you increase organic traffic and reach out to more people:
‍
‍
Create a Logical Site Structure to Increase Shopify Organic Traffic
Organizing your store helps both customers and Google. It makes finding items simple for shoppers and helps Google understand your site better. Use categories and subcategories that connect to each other to show Google what's important. This is like a store map guiding customers to their desired products. Read further to create a website structure that supports SEO for Shopify stores.
The goal of these actions is to create a well-organized online store, allowing users to navigate smoothly and make purchases effortlessly.
Perform In-depth Data Driven Keyword Research
Carrying out keyword research helps optimize your pages for the terms customers use, attracting eager buyers and informing Google about your store. You don't need to be a Shopify SEO expert to master keyword research.
Begin by listing relevant keywords for each product and use these strategies to expand your list:
Look at Google's "People Also Search For" and "People Also Asked" sections
Examine Google's autofill suggestions
Study competitors' keywords
Next, utilize a keyword research tool to learn how to increase organic keywords by identifying the top-performing ones with high search volume and low competition. A Shopify-specific tool like Plug In SEO can help you with seo for shopify websites. By targeting the right keywords, you'll improve your store's visibility and appeal to potential customers.
Ultimately, targeting long-tail keywords can significantly improve your store's visibility and success, as they cater to shoppers who are ready to buy and help you stand out from competitors.
Optimize Your Titles, Meta Descriptions & URLs
The titles and the meta descriptions are of paramount importance in feeding useful information to the Google web crawlers. This directly helps increase the chances of ranking higher on search results by increasing shopify organic traffic.
Make sure your titles are clear and include important keywords that describe your products. For meta descriptions, write short, engaging summaries that encourage customers to visit your store. Don't forget to add relevant keywords here too. Lastly, create clean and simple URLs that are easy to read and understand. Including keywords in your URLs can also help boost your store's search engine ranking. 
Here is an example to help you optimize your titles, meta descriptions, and URLs for better SEO:
Titles:
Poor: "Red Shoes"
Better: "Women's Red Running Shoes – BrandX"
Meta Descriptions:
Poor: "Buy red shoes online."
Better: "Discover our wide selection of BrandX women's red running shoes, offering superior comfort and support. Shop now to find your perfect pair!"
URLs:
Poor: "www.examplestore.com/product123"
Better: "www.examplestore.com/womens-red-running-shoes-brandx"
In these examples, the enhanced versions provide more accurate information, integrate pertinent Shopify keywords, and showcase a more user-friendly experience while illustrating how to improve SEO on Shopify. By implementing these Shopify SEO tricks, you will enhance your store's search engine optimization, making it simpler for customers to discover your products.
Ensure Your Site Speed Is Optimised to Increase Shopify Organic Traffic
For better SEO and more organic traffic on your Shopify store, it's important to make sure your site is fast. Customers prefer quick-loading websites, and search engines rank faster sites higher. To improve your site speed,
Compress images to reduce file size
Remove unneeded apps or plugins
Choose a speed-optimized Shopify theme, such as Booster, Shoptimized, Plak
GTmetrix and SEMrush will offer a comprehensive analysis of your site's performance, focusing on crucial factors such as page load speed, which can help you improve SEO on Shopify, and first byte, amongst others. Several Shopify-specific apps also exist for this, such as Booster SEO Optimizer.
‍
Fix Duplicate Content Issues
Duplicate content is when the text on your site completely matches the text on another webpage on a website. It's the content that appears on more than one webpage. Though search engines like Google and Bing still overlook internal duplication of content, they heavily penalize online sites where the content has been copied from another website. To identify and resolve these issues, follow these steps:
Use tools like Siteliner, Copyscape, or Plagspotter to detect duplicate content on your site
Rewrite similar content to make it unique and add value
Set up canonical tags to tell search engines which version of a page to prioritize
You can also use Shopify's organic traffic management tools to perform checks to evaluate the uniqueness of your content. By addressing duplicate content issues with the help of these tools and strategies, you'll enhance your store's SEO performance and make it easier for customers to find your products.
Optimize Product Pages and Descriptions
Your product pages can be optimised to increase Shopify organic traffic. Also, Shopify SEO optimization will provide context for your store and make it simpler for customers who are ready to purchase to locate it. To achieve this, follow these organic SEO tips for Shopify stores:
Write clear, engaging descriptions that highlight product features and benefits
Use relevant keywords naturally in your content
Include high-quality, optimized images
Some helpful tools for optimizing product pages and descriptions are:
Grammarly: Helps improve your writing by checking grammar, punctuation, and style
Hemingway Editor: Assists in making your content more readable by highlighting complex sentences and passive voice
TinyPNG or ImageOptim: Compresses images to reduce file size without losing quality
By using these strategies and tools, you'll create compelling product pages that appeal to both customers and search engines, leading to better SEO performance and increased sales.
‍
‍
Build High-Quality Backlinks
Backlinks are basically other websites vouching for yours. It tells the search engines that other websites think you are offering valuable content. Therefore, it serves as a signal to the search engine that the website provides relevant content and deserves to rank higher in search results through Shopify organic traffic. Remember, quality over quantity, always. Here are some SEO Shopify tips for building backlinks:
Create valuable, shareable content that others will want to link to
Reach out to industry influencers or bloggers for reviews or features
Participate in relevant forums or communities and share your expertise
Some useful tools for building and analyzing backlinks are:
Ahrefs: Helps identify potential backlink opportunities and analyze your competitors' backlinks
Moz Link Explorer: Offers insights into your current backlinks and helps you discover new opportunities
BuzzSumo: Assists in finding popular content in your niche and potential link-building prospects
You can develop high-quality backlinks by following these ways to increase organic traffic. 
‍
Add Alt Text to Your Images
Alt text aids search engines in comprehending the content of your images, while also making your site more accessible to visually impaired users. Always use appropriate alt tags with relevant keywords corresponding to the images being utilized. This practice contributes to how to increase organic traffic and improve rankings on Shopify. Refrain from overloading descriptions with keywords.
A few tools that can help you add and manage alt text for your images are:
Shopify Image Alt Text App: Streamlines the process of adding and updating alt text for your store's images
SEO Image Optimizer: Automatically generates alt text for your images based on your preferred settings. Popular for Shopify site optimization.
Screaming Frog: Helps you analyze and identify missing alt text on your website
‍
Start Blogging for Your Shopify Store to Improve Organic Traffic
A good quality blog can get you a lot of organic traffic for your website while simultaneously improving the page and the domain authorities for you.
Content is king. If the content of your blogs is useful to the end users and is optimised for SEO best practices, it serves a dual purpose of generating value as well as increasing Shopify organic traffic. Blogging also helps you target long-tail keywords and build backlinks. We have found these tools to be useful for e-commerce stores:
Shopify Blog: Use Shopify's built-in blogging platform to create and manage your blog
Grammarly: Check your writing for grammar, punctuation, and style errors
Yoast SEO: Optimize your blog posts for SEO with this plugin
‍
Read About: organic traffic for your business
‍
‍
Optimize for Mobile
Mobile phones have changed the way consumers search for information on the web. With most users switching to mobile devices for their needs, marketers are presented with a huge opportunity.
Always make sure that the content on your site is checked for responsiveness on mobile devices before it goes live to ensure a good user experience. Our organic traffic research team identified the following Shopify website SEO best practices and tools that could be useful for you:
Tips:

Choose a responsive theme that adapts to different screen sizes
Ensure buttons and links are easy to tap on mobile devices
Keep your design simple and uncluttered for smooth navigation
Tools:

Google Mobile-Friendly Test: Check if your store is mobile-friendly and identify any issues
Shopify Mobile App: Manage and preview your store on mobile devices to ensure a seamless experience
PageSpeed Insights: Analyze your site's loading speed on mobile and get suggestions for improvement
By employing the strategies outlined in this Shopify search engine optimization guide and using the recommended tools, you will establish a user-friendly and well-optimized store. This blog was written by our organic traffic research team to assist you in learning how to get Shopify to rank for keywords. 
Up Your SEO Game
While enhancing your SEO to attract more organic traffic, it's also important to provide a personalized experience beyond your store. This is where ShopAgain can help. ShopAgain offers AI-powered product recommendations that are mobile and desktop ready, along with advanced analytics that does not overwhelm you.
Email marketing, SMS marketing, pop-ups, forms, audience synchronization, you name it, we have it. Experience it in action by starting your free trial. Put your e-commerce marketing on autopilot.
Also read: Why is Customer Retention Important to Shopify Stores
‍
‍
Frequently Asked Questions
‍
How do I increase Shopify organic traffic?
To boost organic traffic for your Shopify store, concentrate on researching keywords, optimizing titles, meta descriptions, and URLs, producing quality content, improving site speed, fixing duplicate content, and adding alt text to images. 
‍
Is Shopify SEO friendly?
Yes, Shopify is SEO-friendly, offering features like customizable titles, meta descriptions, URLs, auto-generated sitemaps, and mobile-ready themes. However, you should also focus on keyword research, creating quality content, building backlinks, and maintaining fast site speed.
‍
‍
How do I get better SEO on Shopify?
To improve SEO on Shopify, concentrate on keyword research, fine-tuning titles, meta descriptions, and URLs, enhancing site speed, addressing duplicate content, and inserting alt text for images. 
‍
‍
Is SEO worth it on Shopify?
Yes, SEO is worth it on Shopify. Investing time and effort in optimizing your store's SEO can significantly increase your online visibility, attract more organic traffic, and ultimately lead to higher sales. 
‍
‍
How to add keywords to Shopify website?
Conduct keyword research using tools like Google Keyword Planner, Ahrefs, or SEMrush. Then, strategically incorporate these keywords into your website's title tags, meta descriptions, headings (H1, H2, H3), product descriptions, image alt tags, and URLs.
‍
---