Top 5 Product Recommendation Apps for Shopify in 2022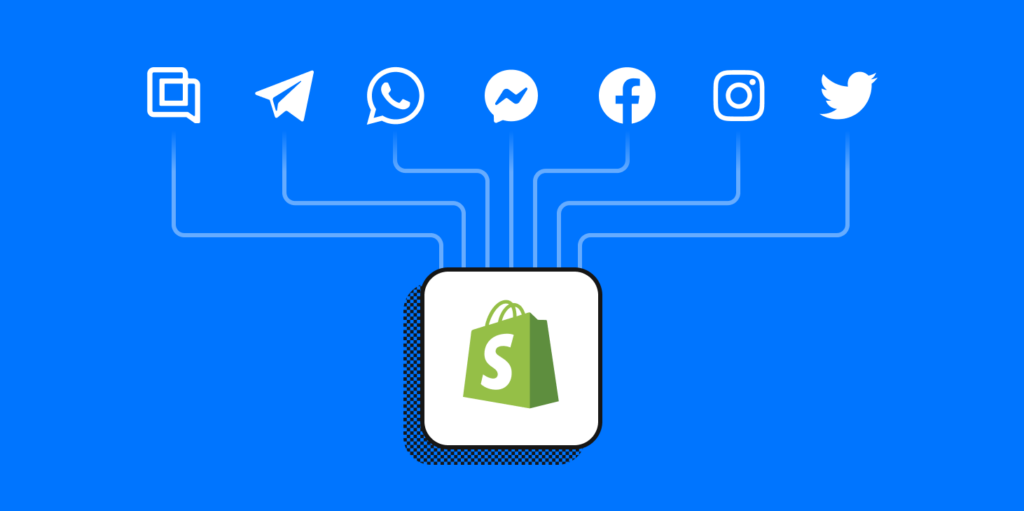 5 Best Shopify Product Recommendation Apps to Upscale your Business
‍
If you are running a Shopify website, it's a sure thing that you will want nothing more than to increase sales. When it comes to improving conversion rates and bettering relationships with your customers, you should leverage product recommendation API. Shopify product recommendations help improve customer engagement by showing products that match their interest and buying intent. 
‍
Product recommendation tools don't only help buyers find products online; they also assist them in making an informed purchase decision. However, choosing the best product recommendation app for Shopify may look tricky among numerous choices. To turn your job easy, this guide tells you about five topline Shopify product recommendations apps that can help you upscale your business. 
‍
Remember, when you use a functional product recommendation system, you help your customers find personalized purchase suggestions, which leads to a more satisfying shopping experience. By gathering data about your customers and providing tailor-made suggestions, a good product recommendation tool boosts customer satisfaction and retention. 
‍
Top 5 Shopify Product Recommendation Apps 
‍
Seguno
‍
This product recommendation software for Shopify lets you target and segment customers. It indicates instantly to your store and renders product suggestions depending on what customers have checked out in the past. It has an appealing email builder, letting you drop effective marketing emails to your buyers' mailbox.
‍
When you integrate Seguno, its world-class features align in your Shopify dashboard, allowing you to work from one module. Upon installing Seguno, you can get access to the following automation. 
‍
Request for customer reviews
Thank you emails about buying items from your Shopify store   v  
Discount reminders
Welcome messages and coming soon texts that help your customers learn about your brand
Abandoned cart reminder that conveniences people to come back and proceed with the purchase 
‍
Seguno features at a glance
‍
Shopify-centric automation 
Beautiful newsletter and automation templates
Integrations with apps for product reviews and Point of Sales
Recipient exclusion 
Product recommendations over emails 
Real-time report generation that points out from where the money is coming 
‍
Plug in SEO
‍
This all-in-one Shopify Seo app equips you with everything that you need to increase your Shopify store's traffic and sales. Using this tool, you can optimize your Shopify store with rankings, Google best practices, etc., helping you to bring more sales. Numerous leading Shopify and Shopify PLUS merchants rely on Plug in SEO's all-in-one app. From structuring result-driven meta's, intelligent product recommendation system – the tool is of hundred utilities. 
‍
Plug in SEO features at a glance:
‍
Supports multilingual SEO
Updated constantly 
Help find keywords that drive traffic 
Integrated seamlessly with Locksmith, Google, Bing, Langify, and Search Console
Showcases products on search engines directly, which enhances the chances of driving quality traffic 
‍
Oberlo
‍
When it comes to Shopify dropshipping, Oberlo is a must-have tool. Loaded with a number of useful features, Oberlo suggests the best products with the right price and specifications. Oberlo easily integrates Shopify with AliExpress, allowing you to find and import products to sell online effortlessly. 
‍
The explorer plan is absolutely free of cost, and it includes basic features like 500 products, daily product synchronization, one-click order fulfillment, dispute management features, sales report, inventory update, etc. On the other hand, the paid plan lets you play with 30,000 products, bulk orders, real-time product tracking, an affiliate program, and multiple staff accounts. In a one-liner, when it comes to fulfilling your commitments to your growing dropshipping business, you can count on Obrelo without hesitation. 
‍
Obrelo features at a glance:
‍
Quick product import 
Private labeling 
Variant mapping 
Product customization
Automated product inventory
Pricing information
Faster shipping
Sales and shipment tracking 
Multilingual support
Easy integration 
‍
ShopAgain
‍
If you are looking for an all-in-one tool to increase revenue from your Shopify store, you should rely on ShopAgain. It helps you develop personalized customer journeys without engaging much of your time and effort. The tool effectively captures your customer's browsing activity. It also retains how your customers responded to your past campaigns, their buying patterns, etc. 
‍
This helps you cross-market and recommend products more efficiently. In addition, ShopAgain helps you with an AI-powered cross-channel marketing system that lets you track your buyers' purchase patterns. This way, it creates data-backed campaigns across channels. 
‍
In addition, the straightforward analytics offered by ShopAgain helps you figure out the results driven by your campaign. This actionable info helps you improve/update things accordingly. In a nutshell, ShopAgain does the heavy lifting of all technical work related to your Shopify store and gives you a free hand to focus on nothing but your business.
‍
ShopAgain features at a glance:
‍
Tracking customer response and behaviors across multiple channels
Rendering a 360-degree view of customer activities by accessing all relevant information in one place
Gives real-time insights and gives access to 12+ prebuilt customer segment 
Quick email and SMS campaigns 
‍
Kit
‍
This automated virtual assistant creates, manages, and promotes ads to boost visits to your Shopify store. It provides insightful suggestions to your customers using SMS messaging. Once you launch it on your social media platforms, it starts working like a personal assistant. It's highly compatible with different apps, making it easily integrable. Kit doesn't cost you a single penny if you own a Shopify store. Apart from product recommendations, it efficiently handles your marketing needs. 
‍
Kit features at a glance:
‍
Effective product recommendation via SMS
Setting up goals and arranging goal reminders
Provides effective social media posts updates
Compatible with other applications like Modalyst, Yotpo, Venntov, etc. 
Creates discount codes 
Prepares and runs ads 
Interacts with your buyers
Prepares business reports 
‍
Effectiveness of Product Recommendation Apps for Shopify Stores
‍
Shopify product recommendation apps help you retain your customers, boost average order value, and increase overall sales in a smart and effective way. By leveraging these AI-driven tools, you can better your customer experience by helping them find products that are relevant to their requirements. Product recommendation systems optimize the product discovery process, which eliminates the need for time-taking and effort-enriched searches. 
‍
Naturally, this aids in enhanced customer engagement and brand loyalty. Product recommendation tools create room for more conversions. According to recent statistics, customers who click on product recommendations tend to increase the conversion rates 5.5 times. 
‍
Frequently Asked Questions 
‍
Why is a recommendation system important?
‍
A product recommendation system helps enhance customer experience by displaying suggestions based on products that match their requirements. This way, it helps increase the chances of conversion. Besides, it helps in enhancing brand loyalty. 
‍
What are the benefits of recommendations?
‍
Product recommendation offers numerous benefits, including increased ROI, boosted conversion, improved customer experience, etc. 
‍
How do recommendation systems help businesses?
‍
A product recommendation app makes it easy for customers to continue shipping. This way, it drives conversions for your business, aiding in increased volume of sales. 
‍
---