7 Best Post-Purchase Email Sequence Ideas Increase Sales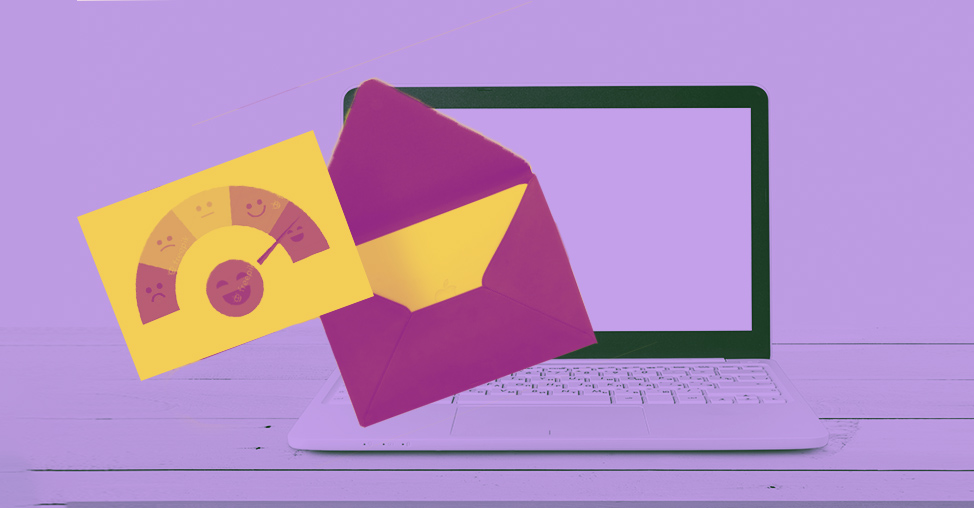 What Are Post Purchase Emails
‍
Post purchase emails are messages you send after your customers have purchased from you or even visited your ecommerce website. If done correctly, these emails can significantly increase your conversion rate and improve your sales. This article will explain post-purchase emails, why they work, and how to write them to achieve the best results possible.
Purpose of Post Purchase Emails Ecommerce
‍
Post purchase emails are designed to keep customers coming back to your site. By sending a cart abandonment recovery email, you can remind customers of the items they left behind in their shopping cart.
A confirmation of shipment email helps build trust with customers by letting them know that their order is on its way.
By sending an e-commerce product review request, you can encourage customers to leave reviews and feedback about their purchases.
7 Best Post-Purchase Email Sequence Examples
‍
Consider these 7 best post-purchase email sequences when developing your post-purchase email campaigns. They can increase conversions, nurture customers, and lead to recurring sales if sent just after the purchase.
Order Confirmation Emails / Thank You Emails
‍
These are the first post-purchase emails you should send, and they should always be sent immediately after a purchase is made. They serve as confirmation of shipment after the purchase. In addition to that, they're a great way to upsell or cross-sell ecommerce products. Ensure your order confirmation post-purchase email sequence contains compelling offers to encourage customers who may have left items in their cart behind.
Shipping Confirmation Emails
‍
A shipping confirmation post-purchase email is sent to a customer after he/she has completed a purchase, and after their order has been shipped. This email reminds the customer that they have made a purchase and provides them with information on tracking their shipment. These emails ideas are necessary to ensure the accuracy of the order. They'll soon get their order, and they'll know when to expect it. This is also one of the best post-purchase email sequences that you can use to strengthen your relationships with your customers.
Review Request Emails
‍
Review request post-purchase emails are one way to obtain feedback from customers. These types of email sequences are sent after a customer has made a purchase and can include anything from confirmation of shipment to a cart abandonment recovery post-purchase email. By sending review request emails, businesses can get an idea of what customers think of their products and services and make changes accordingly.
Product Recommendation and Cross-Selling Emails After the Purchase
‍
Product recommendations and cross-selling are excellent strategies to reintroduce a consumer to the purchasing cycle. By sending the best post-purchase emails, you can keep your brand top of mind and encourage customers to come back and buy from you again. The best post-purchase email strategy is to personalize these messages, so they feel they were sent just for them. The more personal you make it, the better your response rate with these e-commerce product recommendations and cross-selling email campaign ideas.
‍
Know more about how to master product recommendation here.
‍
Loyalty Program Emails
‍
A loyalty program post-purchase email is sent to customers enrolled in your loyalty program. These email ideas provide your best customers with added value, such as exclusive discounts or early access to new products. By sending post-purchase emails, you can increase customer satisfaction and loyalty while also reducing cart abandonment. Your loyalty program is the perfect time to send these post-purchase emails, so make sure they're a part of your marketing strategy!
Birthday & Milestone Emails
‍
Birthday and milestone emails are among some of the best post-purchase email ideas to create unique experiences for your consumers after the purchase. Personalizing the email sequence and making it about them can encourage loyalty and customer retention. Plus, including a discount or special offer will sweeten the deal! Include any related links that might interest you, such as an online store or blog. Crafting your post-purchase email message with sensitive words to acknowledge your customer's special day can enhance customer experience and loyalty.
Win-Back Emails After the Purchase
‍
Win-back emails are designed to reach out to dormant clients after purchase. These email sequences usually offer a discount or incentive to get the customer to come back and buy from you again. They may also include some of the best post-purchase email ideas such as content that reminds the customer of what they liked about your store in the first place. Win-back post-purchase emails can be sent a few weeks after the customer has been inactive or even months later.
Additional Tips to Leverage Your Email Ideas for After the Purchase
‍
1. Timing is key- send your post-purchase emails as soon as possible after a customer completes a purchase.
2. Keep your best post-purchase email sequences short, sweet, and to-the-point to avoid overwhelming customers with too much information at once.
3. Use images and videos in your post-purchase emails to help guide customers through using your product or service.
4. Include a link to your returns/exchange policy in every post-purchase email to set customer expectations.
5. Make sure you have the appropriate contact information on file for every customer who has purchased from you, so that they can be contacted easily by phone, email, or postal mail should they need assistance after the purchase.
6. Remember that it's always okay to ask for feedback. Customers who are happy with their purchases will be more than happy to provide them!
How to Set Up a Post-Purchase Email Sequence
‍
Now that we've gone through what a post-purchase email idea is and how it can benefit your online business by retaining customers, let's go through how to set up a post-purchase email campaign.
‍
Segment your post-purchase email sequence list
‍
You can set up your post-purchase email campaign by segmenting your email list depending on the drive you'll be running and make sure you target your previous customers exclusively. Don't forget that your email idea after the purchase is to promote loyalty with your existing customers.
‍
Determine the goal for your post purchase email campaign
‍
To foster customer loyalty, your post-purchase email sequence idea must be to keep your previous customers coming back to you and keep buying from your online store repeatedly.
‍
Write an excellent post- purchase email copy
‍
A good email copy will encourage the customers to open it, read it, and take necessary action. Your goal determines the content of your post- purchase email. It should be clear to the recipients or customers what they need to act upon in every post- purchase email. Make your email copy simple and clear with a catchy subject line. You can add your company logo and promotional images if needed.
‍
Set up your post-purchase email campaign
‍
After you're done with the abovementioned things, you can choose an email marketing platform and put everything together to create the campaign and test your emails. 
‍
Analyse your post-purchase email campaign/idea
‍
After you've done setting up your campaign, wait for a few days to analyze your reports. You can check the following metrics:
‍
Open rate
Click through rates
Bounce rate
Unsubscribe
Conversions 
Observe these metrics and optimize your ecommerce email marketing campaigns accordingly
‍
Frequently Asked Questions
‍
How do you engage customers post purchase?
‍
You can engage your customers with post- purchase emails like 'thank you' email, you can also ask them for feedback, provide shipping information and product guide etc.
‍
How do you upsell an email?
‍
Upsell emails are a simple yet very effective method to increase your average order value. You can send personalized greeting emails, suggest additional products based on their previous purchase and don't forget to make upgrading as easy as possible.
---