8 Powerful Email List Building Tools to Boost Your Business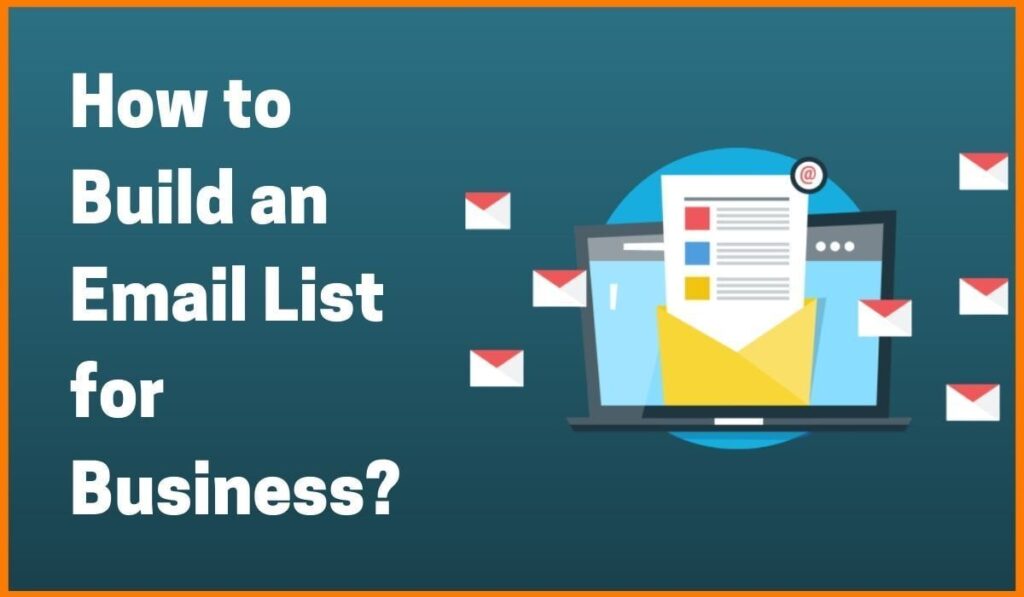 Why you need Email list building tools for your business
‍
Getting started can be a little overwhelming if you do not have a lot of experience with email marketing.
Don't you worry; we are here to help.
The first and foremost step is to start building an email list of your own. An email list is simply a list of email addresses of people that have opted in or given their consent to receiving email communications from you.
You can build your email lists using modern tools that offer sophisticated features.
Best Email List Building Tools in 2022
‍
The first step in choosing a tool to be used for building your email marketing list is identifying your needs. Once you know what you want, you can make an informed decision.
Let us discuss some of the best email list-building tools in 2022:
KyLeads
‍
KyLeads makes email list building more effortless for you by helping you capture more leads, segmenting the leads well, and sharing relevant messages with them.
It employs popups and quizzes to get email addresses from website viewers. There are several popup types available for you to choose from.
The quizzes can be customized as per your needs and give you an option to engage your prospects better. You can experiment with A/B tests to choose the best version.
‍
Getsitecontrol
‍
Getsitecontrol offers
Highly targeted popups that encourage the users to take action,
Online forms that aid in the collection of requests, orders, and other important information.
They boast of having mobile-optimized responsive forms, highly specific targeting options, and seamless integrations with most email service providers. You get access to popups, floating bars, and slide-ins that generate marketing qualified leads. This helps you to collect email addresses for your email marketing list in a subtle manner.
‍
ShopAgain
‍
ShopAgain is THE tool for email marketing. It offers everything you need to grow subscribers by offering beautifully tweaked advanced popups that match your brand style.
Welcome, exit intent, and review collection popups help you get those email addresses highly effectively. You can also add a countdown in your popups to create urgency.
Did we talk about A/B testing? Well, ShopAgain delivers easy-to-understand A/B analytics, helping you make the right choice.
Book a free demo with ShopAgain, get tailored solutions and say goodbye to your business challenges.
‍
Outgrow
‍
Outgrow uses interactive content to get more leads. Answering the users' most essential queries adds real value to the problem statement that they might be having and brings in new traffic to your brand.
The creation of useful tools like calculators and quotations helps in building trust with the brand. The engagement level of quizzes and contests is much more than traditional mechanisms of collecting emails.
It can be integrated with major email marketing services effortlessly. However, Outgrow does not offer popups.
‍
Wishpond
‍
Wishpond offers an easy way to set up popups, welcome mats, and opt-in bars on your web pages. 
It has over 100 mobile-friendly responsive templates that offer many choices for you to experiment with.
They offer customizations based on popup positions on website, mobile, and blog pages. Besides that, Wishpond offers drag-and-drop editing tools with beautiful templates, images, and custom fonts.
The popup trigger can be set on clicking, entering, or exit intent, with delays, or scrolling the webpage.
BEE Plugin Pop-up Builder
‍
BEE offers a drag-and-drop editor that helps create emails and landing pages and makes the whole process fast.
Apart from that, BEE now also has the BEE popup builder as an embedded plugin that organizations can include in their SaaS offerings to add popups to the website.
BEE offers a real-time update of your page in the background while building your popup. This gives you an instant idea of what the output will look like.
‍
Privy
‍
Privy boasts of having high converting popups with interesting designs such as Spin-to-Win. In a Spin-to-Win contest, the customers can enter their email addresses and click on a button with a CTA like "Collect Your Prize" and stand a chance to win a free voucher, free shipping, or promo codes for future purchases.
Gamification results in more user engagement and will get you a lot of leads to work upon. Some Privy popups go a step further and request the user's phone number.
‍
MailMunch
‍
MailMunch has powerful options like exit popups, embed forms, topbars, scrollbars, full-screen covers, and sidebar widgets designed to look good and convert more.
It comes with the option to display forms exactly where you want them to and exactly when a user is likely to convert. You get to choose from a list of beautiful themes and get total control of the background, fonts, colors, and images.
Considering the growth of mobile devices around the world in the past few years, MailMunch popups are also optimized for mobile. 
Frequently Asked Questions
‍
What is needed to build an email list?
‍
You don't need a lot to build an email list. All you need is the right direction. Book a free demo with ShopAgain to start building your email list with smart solutions. 
‍
What are the four types of a mailing list?
‍
Types of mailing lists:
Announcements: Lists that are created for one-way communications.
Discussion lists: Lists that are designed to initiate discussions.
Response lists: List of people who have responded to an offer or shown interest in it.
Compiled lists: Lists made by collecting information from sources such as surveys.
---