Conversational Commerce: Why Is It Important for eCommerce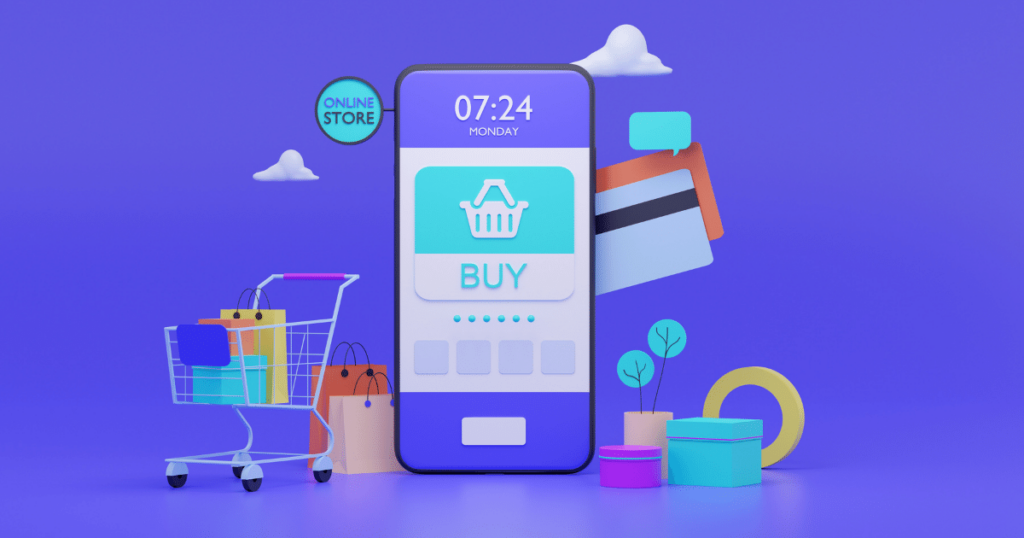 Understanding Conversational Commerce
‍
As the name suggests, conversational commerce focuses on businesses interacting with customers via messaging apps, bots, and human representatives from the company's support team.
Introducing automation in communication results in better utilization of the company's human resources. Bots can provide intelligent answers to customer queries and slowly guide them towards purchasing with your business. More and more companies are sharing order confirmation messages and delivery updates and providing intelligent recommendations here.
These days, even voice commands are used to carry out these conversations.
‍
The Shift in the Market with Conversational Commerce
‍
Customers are already using messaging apps for several reasons. It becomes convenient for them to make the purchase directly from there. And convenience sells. They do not want to leave what they are doing to visit another link or to call or email someone. Therefore, commerce is moving in this direction. Businesses have to be where the customers are.
Messaging here is also convenient because it is instantaneous. The number of instant messages sent has already exceeded the number of emails sent. Personalization in communication makes it even better.
Conversational commerce provides businesses with an important tool that can be a great competitive advantage and significantly increase customer satisfaction rates.
‍
Simplified Services for Customers
‍
Chat service providers are partnering with brands and simplifying the buying process for customers. Facebook and Instagram, for example, offer an option to make purchases on the app itself. This saves a lot of time for the customers while also increasing response rates.
The messages are personalized, and any concerns that the customers may have can be addressed right then and right there. This makes the service simpler and results in fewer steps for the customers to go through to make the final purchase.
Besides helping with customer retention rates, this also brings in new customers for the company and increases the bottom line.
‍
Conversational Commerce Use Cases
‍
Just imagine a scenario where you would type the following text into a messaging app:
"I want to purchase a 42-inch smart TV for my home."
And a reply from the brand shows you recommendations based on that, without you having to leave the conversation.
In this article, we will be discussing some important use cases where conversational commerce can increase business. Let us dive right in:
‍
Messaging Apps as a Primary Communication Channel
‍
Chatting on these apps is already a popular feature for many users. Famous messaging apps like Facebook Messenger and others are increasing features in their functionalities to accommodate product browsing, payments, delivery notifications, support, and post purchase services. A better experience with personalized recommendations based on individual customer queries can be provided using this information.
Smart recommendations can even share similar products if the desired products are out of stock.
‍
Messaging Apps for Convenient Payments
‍
Payments are the lifeblood of all e-commerce businesses. A lot of big messaging apps are experimenting with payments via chat. This eliminates another step that the users had to go through earlier. The conversion rates are often inversely proportional to the number of steps customers have to take before they can make a payment. They will not be redirected to a payment gateway where they must enter payment details after selecting a payment option.
‍
Messaging Apps as Personal Assistants
‍
Personal assistants or virtual assistants will change the way we purchase things online. It delegates the complete decision making process that the customer goes through from recognition of needs, searching for information, evaluating options, and finally making the purchase to a virtual assistant. AI-based technology combines what the business already knows about you to improve customer satisfaction.
‍
Messaging Apps as Business Assistants
‍
The benefits are not just focused on customers, and even business owners can get a lot from messaging apps.
Time is money. If you own a business, you already know the importance of time and its opportunity cost. Messaging apps can let you do a lot at one place without having to juggle between different tabs and applications.
Read more: 7 Effective Ways to Get Customer Feedback
‍
Messaging Apps for Content Distribution
‍
Content distribution via messaging apps is quite an interesting concept. WhatsApp, Telegram, and Facebook Messenger are often used by businesses to promote their offerings.
New formats have come into existence with the introduction of bots, autoresponders, and automation in messaging. The application can send you something based on a keyword response from you and get more engagement.
‍
Messaging Apps as a Consolidated Platform
‍
By now, you might have developed an idea about the potential of conversational commerce with the help of messaging apps. Some applications are going further and designing a consolidated platform that provides an array of services, all in one place.
Everything from ordering food to booking a taxi or booking plane tickets can be easily done on the app.
Start selling better with ShopAgain's AI-powered marketing tools that are future ready. Start Free Trial
‍
Frequently Asked Questions
‍
Why is conversational commerce important?
‍
Conversational commerce is important because it is convenient and saves a lot of time for customers. It helps them to arrive at a decision faster and expands the scope of your business while also bringing in more sales.
‍
How do you implement conversational commerce?
‍
You can use messaging apps, chatbots, voice chats, and personalized communications to implement a good conversational commerce strategy. Proper planning will go a long way.
---