Email Preheaders: Definition, Best Practices & Examples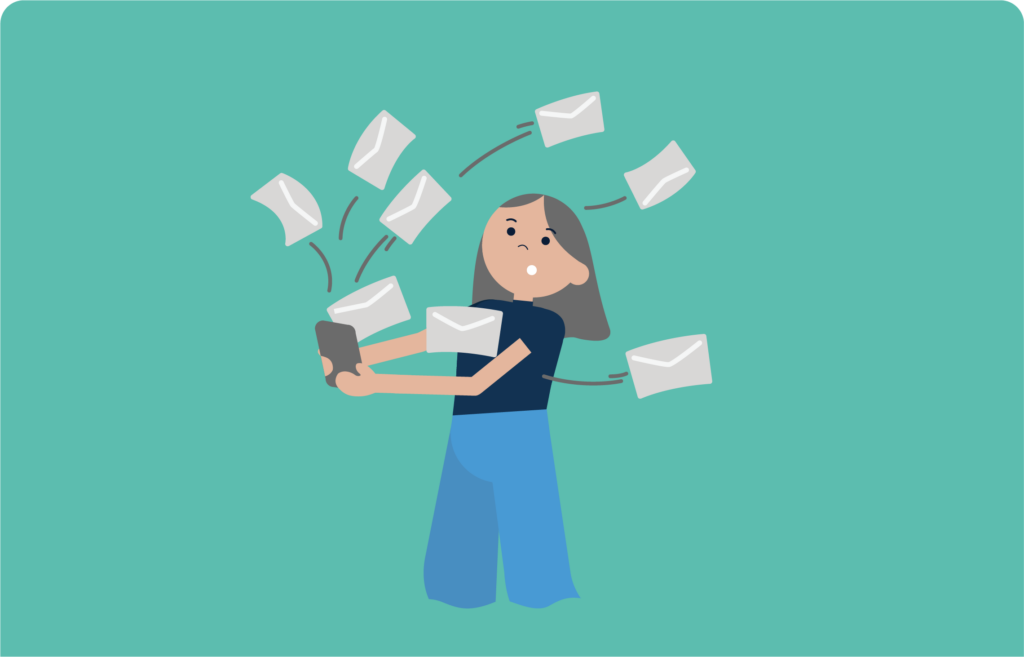 What are email preheaders?
‍
Email preheaders, also known as preview text, are short lines that appear alongside the subject line in a recipient's inbox. An email preheader gives the recipient an overview of what the email contains. It could elaborate on the subject line or sum up the email body. If you have a developer helping you run your online store, they can add email preheaders for you using HTML or CSS; if not, using software that does this for you is the correct way to go about it. (ShopAgain makes it super convenient to add, remove and change preheaders.)
Why is email preheader important?
‍
Email preheaders generate curiosity amongst the recipients by giving them a sneak peek into the email and its content. 
Essentially, they help users determine whether an email is relevant. Marketers use email preview texts to convince recipients to open the email, eventually contributing to conversion and retention. Email preheaders are also aesthetically important because they prevent randomly-generated preheaders from showing up. You do not want not to add a preheader and have the email service provider pick out from your email what it thinks is relevant text and have it say something along the lines of "this is an email from a mailing list" or "to unsubscribe, click here".
How can you add email preheader text to an email campaign?
‍
There are two ways to add email preheader text to any email campaigns you run for your stores. 
Using Code
‍
As stated above, HTML and CSS developers can help you add email preheaders by adding text as the first text within the "body" tag of your email, putting the text in div style, and eventually using div style to keep the text from being visible in the actual email.
Without Code
‍
The other way to do it is to use ShopAgain. The ShopAgain, email template editor option, offers an easy way to write, edit, and delete any preheader text. 
What should be the ideal length of an email preheader?
‍
Email preheaders are dynamic in that their visibility or appearance depends on the type of device used by the recipient. They appear differently on different devices.
‍
As a general guideline to follow, email preheaders should be between 40 to 130 characters. This range enables them to appear correctly on desktop and mobile devices. 
Best Practices to Write an Email Preheader
‍
There exist some best practices you should employ when writing email preheaders. These practices will help you create successful email marketing campaigns. 
Don't Repeat the Subject Line in Preheader
‍
Differentiate between the two. This is the most important email preheader best practice to follow. Repeating the same message wastes space and is redundant. Even a slight variation achieves nothing. You need to use the preheader to provide new information to the reader, not reiterate the subject. 
Add a Call to Action
‍
Incorporating a call to action allows the reader to know what you want of them. Be clear about it.
‍
Do you want someone to buy something from you? If you sell car tires, for example, a good preview text would be, "It's time for new tires, get yours changed today." Direct and not a waste of time, right?
Spark Curiosity in Email Preheader
‍
Why would the recipient be tempted to open your email without anything in it for them? Why are you writing to them? Generate some curiosity through the preview text and watch your open rates soar. Hint at incentives that opening the email will reveal. Start a story or a sentence but wait to finish it in the preview. Powerful phrases like "You need to know this," "Discover more inside," and "Are you ready for this?" will help. 
Make Email Preheader Text Work Together With the Subject Line
‍
Preheader texts should be distinct from the subject lines. They need to work together to get the recipient to open your emails. Remember that the preheader is always an extension of the subject line.
‍
The email subject line piques the recipient's interest, and the preheader text builds on it. 
Personalize Email Preheader Text
‍
Your email should not be random or irrelevant to the recipient. Let the recipient know that the email is meant for them by personalizing the preheader text. Personalizing the subject line often comes across as aggressive or makes you look like you are trying too hard. Personalized preheaders are softer. 
Things You Should Avoid While Writing a Preheader Text
‍
Now that we have the dos sorted, here are the don'ts:
‍
Do not make the preheader a repetition of the subject line,
Do not overuse symbols and emojis lest you come across as immature and unprofessional, 
Don't be dishonest. Do not exaggerate what you are offering unless you can back it up in the email body, 
Don't keep the preview text too short, the email provider will pick up random text from your email and add it there instead,
Do not sway from the suggested character limit. 
Email Preheader Examples
‍
To give you an idea of what good email preheaders look like, here are a few examples:
‍
"Here is a free guide to…". This works brilliantly because everyone loves free things, and if they have signed up for your mailing list for incentives, they can see that you are keeping your promise here. 
"Offer valid till stocks last". Creating a sense of urgency is a great way to use a preheader. 
"Confirm your attendance at…". This includes a CTA and helps you remind people to sign up for a specific event so that they don't miss out!
"Save 15% on all orders above USD 200." Precise, to the point, and gets the message across. Simplicity is often the most effective marketing tool. 
Amp Up Your Email Marketing Game with ShopAgain
‍
ShopAgain is the go-to app for all things email campaign-related. Preview texts have never been easier to write, edit or delete. In just a few clicks, send out emails with the right preheaders that will ensure higher open rates. 
Frequently Asked Questions
‍
What does a preheader mean?
‍
Preheader or preview text is the small lines of text that appear alongside the subject line in a recipient's inbox, on any device being used by them. An email preheader gives the recipient an overview of what the email contains.
What is the difference between the subject and the preheader?
‍
The subject line lets a recipient know what the email is about, and the preheader text provides additional details. In a way, the preheader builds off the subject line.
---