Facebook Retargeting: 6 Killer Strategies for Ecommerce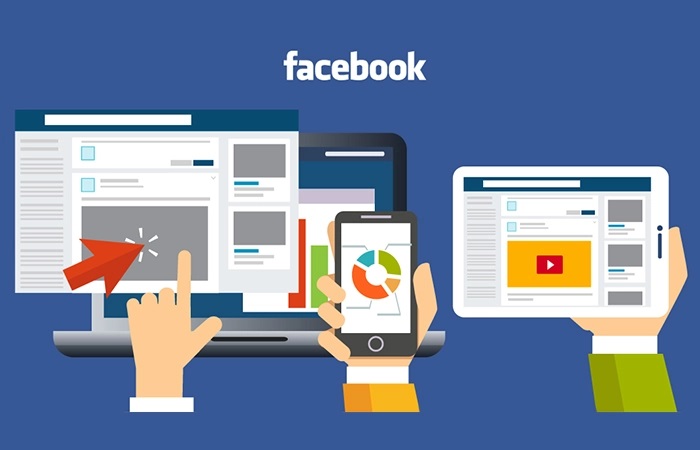 What is Facebook Retargeting?
‍
7 out of 10 users still need to finish their purchases, and this is not good for any business. Research shows that those who abandon carts are inclined to make the purchase, and all they need is a little nudge. This is where Facebook retargeting comes into play. Retargeting is a strategy marketers use to target those who have already visited their website and engaged with them over social media. Facebook retargeting involves showing viewers an ad for a product they browsed on another website.
‍
In a nutshell, a visitor comes to your website, leaves without making a purchase, and is later shown an ad for their abandoned product(s) on Facebook. 
Why Consider Facebook Retargeting
‍
Facebook Retargeting works. It can be used all through the marketing funnel. It helps build email lists and recover abandoned carts. It allows you to build segment lists by behavior. Using these lists, ad messaging and creatives may be personalized, allowing you to deliver relevant messages to your audiences at the right time. Using the right retargeting strategies can help improve ROI and decrease cart abandonment. Apple's iOS update allows users to opt out of data sharing, and Google's decision to remove third-party cookies from Chrome by 2023 points to a privacy-first future.
‍
This makes Facebook retargeting through email addresses essential. ShopAgain helps import email details to Facebook and sets up retargeting for you, increasing the chances of converting visitors to customers. 
6 Must-Use Facebook Retargeting Strategies for Your Ecommerce Store

Use the following 6 retargeting strategies for your eCommerce store:
Run Dynamic Product Ads
‍
This Facebook feature allows you to run ads for products users have recently viewed or abandoned in their carts. The goal of these ads is to bring users back to the website to finish their purchase. Facebook pulls these products from your store itself and shows users ads at the right time to increase their chances of making a purchase. 
Create Lookalike Audiences
‍
A Lookalike Audience on Facebook is a set of people who share attributes similar to your best customers and are likely to be interested in your products or services. You may reach out to them via advertisements.
‍
This can be done by importing custom lists of website visitors, leads, or even actual customers. Converting these lookalike audiences is more effective when they are shown personalized Facebook retargeting ads. 
Retargeting Shopping Funnel
‍
The path taken by a potential customer as they move toward becoming a customer can be used to your advantage. You may share special incentives with your prospects. Discounts and sales work! Retargeting via video ads is the most effective way to drive potential customers to your website. It helps increase engagement and eventually grow sales. Such ads are meant for top-of-the-funnel cold audiences based on interest or demographic targeting. For them, videos that educate them about your products work. For middle-of-the-funnel retargeting, custom audiences based on video views should be created. These videos should include customer testimonials and reviews. And bottom-of-the-funnel retargeting, videos that directly ask the viewers to buy your products work. 
Create Facebook Custom Audiences
‍
Facebook allows marketers to create what are known as custom audiences. These are audiences that are already your existing customers and happen to use Facebook as well. Customer retention is about selling more and selling again to those who have already purchased from you, and Facebook Custom Audiences is a great way to do that! You can retarget your existing customers across Facebook through Facebook Pixel, a piece of code that you embed into your website so that it may help you track the behavior of your customers and help in retargeting them on Facebook.
Retargeting Audiences Based on Engagement
‍
Facebook's Engagement Retargeting allows you to retarget anyone who has engaged with your Facebook Page in the past year. This retargeting is done by showing them an ad.
‍
Engagement Retargeting helps capture the audience of anyone who has liked, commented on, shared your post, visit your page, sent a message to your page, or engaged with your ads. This particular audience can then be shown ads on Meta channels. Each of the previously stated categories can be divided into different audience segments to ease retargeting. 
Offer Promotions & Discounts
‍
Show your audiences exactly how much you value them. Based on their behavior on your website and their stages in the buying journey, choosing the most suitable offers for them will help boost your sales. Special offers, discounts, referral gifts, etc. work when you want your audience to feel special and make a purchase via the Facebook ads you have set up. 
Start Retargeting Today With ShopAgain
‍
ShopAgain helps you divide your audiences into micro-segments that make retargeting easier. It also allows audience sync across different social media platforms, resulting in greater outreach and more effective retargeting. 
Start your 14-day free trial now. 
Frequently Asked Questions
How does FB retargeting work?
‍
Facebook or FB retargeting works by showing ads on Meta platforms to people who are familiar with your brand, products, and services. They work as reminders that people liked your products in the past, and they might like them again. 
How long can you retarget on Facebook?
‍
Audiences that have been inactive for over two years move into a category called Expiring Audiences, so it is safe to say that you may retarget audiences on Facebook for as long as you'd like.
---