Grow Your SMS Marketing List With These 5 Steps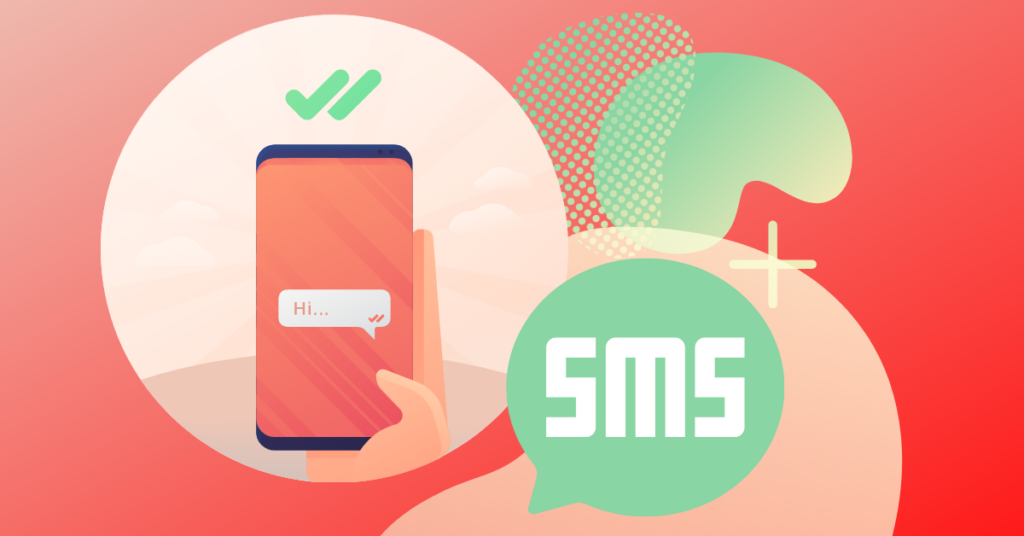 When your content speaks about the customer's problems and makes prescriptions that will solve them, you pave the way to win over your customer's inbox. However, to do so, you need a communication medium, and this is where SMS marketing shines with a whopping 98% open rate.
‍
The statistics may look lucrative, and indeed, SMS is one of the best mediums to grow a business, but will that be enough to grow your SMS marketing list? Well, not really as like any other marketing channel, growing an SMS marketing list needs your patience and some hard work as it's a delicate line to walk. Read on and unravel what goes behind those victorious SMS marketing campaigns and how you can grow your SMS list fast! 
What is SMS marketing?
In a one-liner, the act of sending marketing text messages to your customers is termed SMS marketing. Unlike social media, where an organization publishes content publicly and the audience has the choice to like or follow, SMS marketing's stepping stone is a subscription. It's an opt-in marketing medium where your contacts will first need to opt-in as subscribers to receive your marketing texts. The types of SMS marketing campaigns include:
Offers or discounts 
Personalized promotions
Surveys
Remarketing
In today's era, consumers have become increasingly comfortable with their mobile devices; they also want to get in touch with businesses through the same channel. As a result, more and more businesses are pushing toward this mobile marketing strategy, and mobile advertising spending is expected to clock $335.5 by the end of 2022, as per reports by Statista. So, if you want to expand your business through mobile marketing, then SMS marketing is a potential way to achieve it and growing your SMS marketing list should be the first place to start! 
5 Effective Ways to Grow an SMS Marketing List
Now that you have already glanced at how useful SMS marketing can be for you, here are 5 effective ways that will help you make the most out of your SMS marketing list. 
Keep your TCPA Compliance in Check for Growing SMS Marketing List
First and foremost rule to grow an SMS marketing list is to check if you abide by the Telephone Consumer Protect Act (TCPA) rules. According to TCPA, a business should hold written permission (hand/electronic) from their customers, showing that they have provided authorization to receive texts. Without your customer's consent, you can't send them texts, or there can be legal consequences. 
The best way to get such permission is by asking customers to text a keyword, sign up through email, or share their phone number – all of these counts as written permissions. Ensure that your audience knows what they are signing up for and the steps to opt out if they wish to.
Additionally, you need to be aware of some TCPA rules for how you can contact customers. They look like the following – 
You aren't allowed to text anyone on the national Do Not Call Registry. 
Mentioning your company's name in every message name is a must. 
SMS should be sent between 8 AM to 9 PM only as per the user's local time. 
Steps to opt-out should be included in every message 
States like California, Colorado, and 11 others have their own laws related to text rules. Make sure you go through the laws of the particular state that your audience stays in. 
Let your customers know what they are Signing up for
You need to answer that 'what' fact before you ask anyone to subscribe for text messages. By answering what you need to mention two important facts as mentioned below:
What will be the content of your text messages (offers/personalized promotions/surveys)
 What will be the frequency of your messages
It's not limited to stating your intention behind sending messages, but you should strictly abide by what you have promised. Failing to do so may confuse and annoy the customer and may reflect in reduction in your SMS marketing list. In addition, keeping the privacy factor in mind, mention how you will use their phone number and keep the unsubscription option hassle-free. If you find all this information hard to describe at once, consider creating a page and sending them a link so that they can take a glance at your texting program. 
Curate Campaigns for Different Segments & Mediums to Grow Your SMS Marketing List
To start your SMS marketing campaigns, of course, you need to collect your audience's mobile numbers first to create a text list, and you can do so via various mediums. Analyze your current marketing ventures and decipher which one works for you the best and has a good customer response. Then, proceed with driving sign-ups either through email, website, or social media, whichever you find works the best for you. 
Keep in mind that the easier you keep the process, the higher your chances of growing the SMS marketing list will be. Generally, pop-ups and forms embedded in emails stating the advantage of signing-up up for texting programs work the best. 
Offer a Signing-up Reward
Who doesn't love rewards? Therefore, giving your customers a solid reason to be excited about signing up for your SMS campaign and growing SMS marketing list is always a good idea. Majorly there are four different types of reward programs that most businesses use. They look like the following:
Exclusive deals: This means only people signed up for the text message deal program can enjoy this.
Contest entries: Everyone loves something for free, so you can offer them free entries for any of your ongoing contests. 
Checkout bonuses: Offer discount code exclusively for customer's phone number at the moment of checkout. For example, you can offer free shipping as an offer for signing up for text messages during the checkout process.  
Insider program: Loyalty programs and offerings for repeat customers who sign-up for your text messages.
These reward programs are proven ways to grow your SMS marketing list effectively.
‍
Utilize your Existing Channels
Granted, the hype around SMS marketing is certainly true, and growing your SMS marketing list surely can help your business to a great extent. However, that doesn't mean you will overlook your existing marketing campaigns like emails, social media, etc. In fact, choose the channels you already use for marketing and let them know that they can subscribe to your SMS campaigns too. 
However, SMS marketing is a completely different channel, and the customers who are already subscribed to your email lists don't need to subscribe for texts. Therefore, try getting permissions and text only those who allow you to do so. 
How Growing an SMS Marketing List can Benefit your Business
SMS marketing enables you to reach a large number of people all at the same time. Besides, it ensures better open rates, which triggers a higher number of conversions. Furthermore, SMS marketing is comparatively inexpensive. Therefore, when you grow your SMS marketing list, you pave the way to boost sales. If you're looking for a trusted SMS marketing solution, count on ShopAgain's efficient SMS marketing tool. It will help you automatically segment and personalize marketing messages leveraging best-in-class Data Science, ensuring value and results that will help you to grow your SMS marketing list effectively.
Frequently Asked Questions
How can SMS marketing help to grow a business?
Sms marketing is a direct and immediate channel to reach your target audience. It ensures better open rates, which boosts the chances of conversion. Growing an SMS marketing list can surely help to grow your business.
What do consumers look for from SMS campaigns?
Most consumers receive four to six messages per month from businesses. According to SMS marketing statistics, around 40% of buyers look forward to hearing from brands at least thrice a week, while approximately 19% are okay with at least one marketing message per day. Through marketing messages, customers can conveniently check the latest offers and deals.
Does SMS marketing work?

‍
According to statistics, 70% of global consumers agree on the fact that SMS marketing is a wonderful way to get their attention. This evidences the efficacy of value-driven SMS marketing.
‍
---