Holiday Marketing Ideas for Black Friday to Boost Ecommerce Sales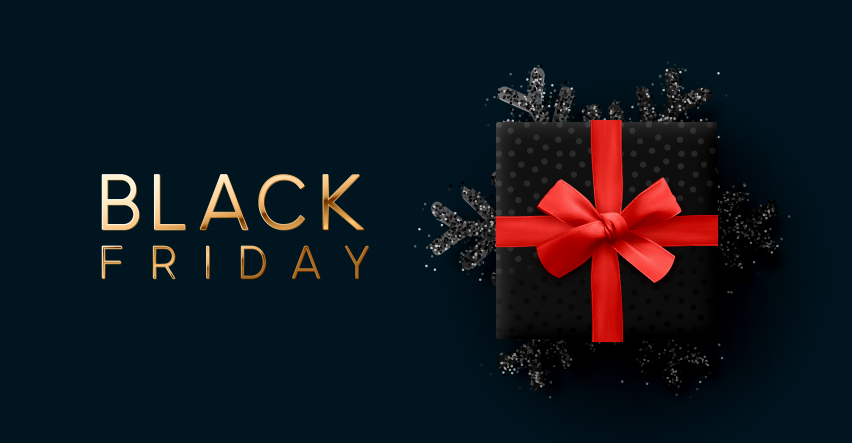 Black Friday 2022: How to Tackle the Rush in eCommerce Stores
‍
Black Friday is one crazy day of the year. Both physical and online stores are flooded with customers. More often than not, there is no space for customers to stand, let alone walk. And online websites crash due to heavy traffic.
‍
At ShopAgain, we may rarely be able to advise you on how to run a brick-and-mortar store but helping eCommerce stores increase revenue is where we shine.
‍
Handling the rush during the Black Friday sales is not an easy task. It all starts with preparing your store for the big day!
How To Prepare Your Ecommerce Store For Black Friday

‍
Preparing your store (and yourself) for Black Friday is not as monumental a task as it seems. The steps listed below should be of immense help to you.
‍
Keep your Black Friday woes at bay with the following:
‍
Create a Plan
‍
The Battle of Black Friday cannot be won without a plan. A team-wide marketing plan is essential. It will help you execute your initiatives and track progress through selected KPIs. It also simplifies budget allocation across teams.
Also, figure out how often you wish to evaluate performance data during this period.
‍
Such a plan makes it easier to set realistic, attainable goals, optimize your budget, and keep track. 
Checkout Process Audit
‍
Does your website have a slow checkout? Holiday shopping is stressful enough without an inefficient checkout process. Run a checkout process audit to determine whether customers can purchase their selected items without delays. Remember, if no purchases are made, all the marketing efforts you put into Black Friday sales will be pointless. A customer irritated is a customer lost.
‍
Keep your checkout limited to one page. The fewer clicks it takes to make a purchase, the better it is for your business. Offer various payment options- credit/debit cards, UPI, online wallets, and more. Enable instant abandoned cart notifications alongside.
Site Health Check
‍
Slow, buggy websites make it harder to retain customers. Shoppers want to save time waiting for websites to load. Developers should focus on giving customers a smoother experience. This helps build credibility with customers. 
Other than that, developers and business owners should sure eCommerce websites are bug-free as much as possible. Black Friday sales see heavy traffic and websites should not crash under the weight of high footfall. 
Marketing Strategies for Black Friday
‍
There exist some key marketing strategies that brands should employ for Black Friday. These strategies help boost sales and increase revenue. The holiday time also allows you to build credibility and trust as a brand, it's a great way to make a good impression and become noticeable.
‍
Humans love holidays. It's the time of year we spend with our loved ones, renew our bonds, and splurge high amounts of money.
‍
For marketers, this season is the most important one of the year.
‍
It does not hurt to have a few strategies in place to make sure your store does well.
‍
Personalization is Key
‍
Every customer is unique and they deserve to have it known to them that you understand their individual needs. Clubbing them into general categories and targeting them based on those limited segments results in missed opportunities.
‍
Personalization goes beyond adding names to emails or SMSes. You need to tailor your messages based on the buying behaviors of your customers. 
Be Active on Social Media
‍
Increase and deepen your connections with your customers and any potential customers by being active on social media. Platforms such as Twitter, Instagram, Facebook, and now even TikTok are great places to provide engaging and high-quality content that convinces customers to make a purchase. Adding the right amount of sense of urgency to your messages is always a good idea. Buyers quickly stop being affected by "limited time" offers if they see too many of them that are, in fact, not limited at all. 
Retarget Your Visitors and Customers
‍
Some people like to window shop, while others often abandon their carts. These habits do not mean that you have to suffer a lack of sales. Most visitors need just that final nudge to finish their purchase. Retargeting comes in handy here. For those who sell their products on Shopify and WooCommerce, ShopAgain's advanced retargeting via audience sync will come in handy. This tool makes it much easier to set up email and SMS campaigns to reduce cart abandonment. 
Attract Customers with Bundle Offers (BOGO)
‍
How do you encourage your customers to do more business with you and make them feel special? It is through buy one get one (BOGO) offers! Here, for every item they purchase, they receive another similar-priced one for either free or at a discounted price.
‍
Pro tip: this strategy also works for offline stores. So, if you are looking to increase foot traffic in your offline retail stores, BOGO is the way to go! 
‍
Upsell and Cross Sell
‍
Selling customers a higher-end alternative to the product they are looking at, or selling them a complementary or related product during the holidays is a way of showing them other available options that will fill their needs better or offering them a complete set to make their purchase whole.
‍
Think about it. What good is a new phone without a screen protector? And would someone not like a larger television more than the small one they are currently browsing?
ShopAgain can seamlessly integrate upsell and cross-sell capabilities into your website at the click of a button. Use the AI-powered product recommendation widgets today!
Use Push Notifications
‍
Push notifications help you update your customers. New offers, flash sales, and special discounts, these notifications take care of informing customers about any developments that concern them.
‍
Enable push notifications on your eCommerce app if you have one, and if you are relying on desktop websites, enable desktop notifications for your customers. Remember that consent is key, and you should always ask your customers if they want to receive these notifications. 
Frequently Asked Questions
How to attract customers on holidays?
‍
Launch new products, delight your loyal customers with special offers, give your website a holiday look, and make sure you get the word out on any discounts or sales that your store is running. Use audience sync for ads and keep your social media up-to-date. 
How to increase my sales after the holidays?
‍
Have a retargeting strategy in place that helps you recover abandoned carts. For this purpose, audience sync across various platforms is a good strategy to employ. After the holidays, cross-selling to customers who have already made a purchase also helps bring in more revenue. 
What makes a great holiday marketing strategy?
‍
A great marketing strategy during the holidays is based on personalization, and being active on social media to form a connection with customers and potential customers. BOGO bundle offers, using push notifications and upselling and cross-selling add more value to a holiday marketing strategy.
---