Marketing Automation: 8 Marketing Processes That You Can Automate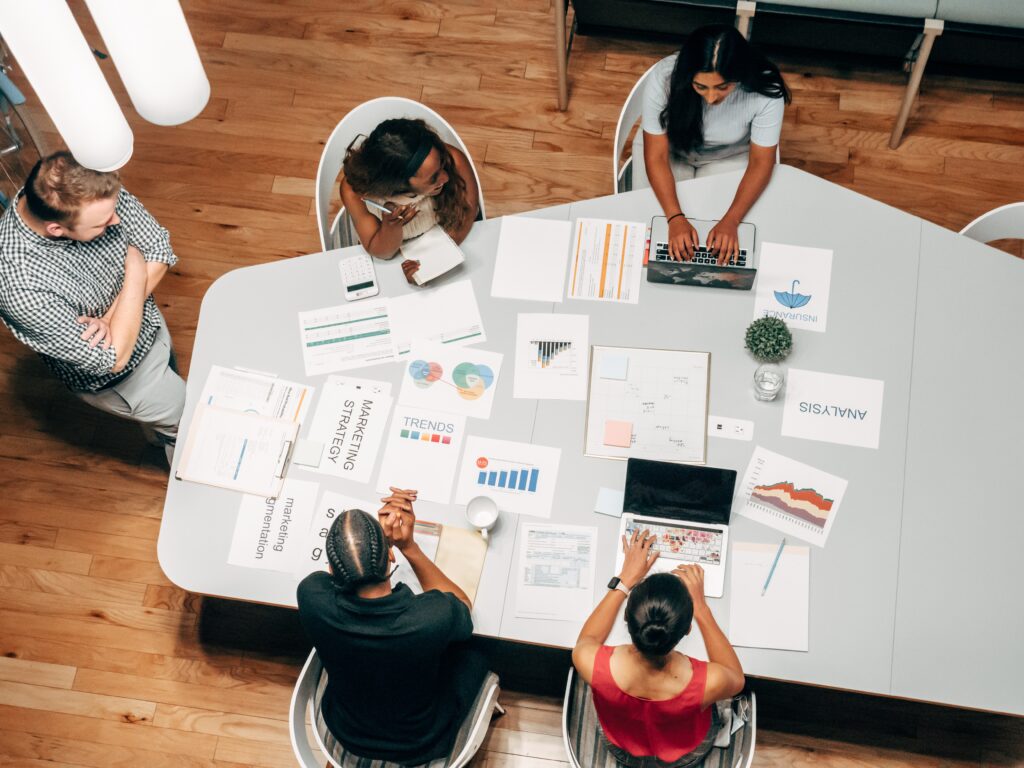 8 Marketing Processes That You Can Automate
Marketing is both a science and an art, and keeping that in mind, though a human element is required for it, some of its aspects may be automated. It may be defined as nothing but the use of software to take control of various internal and external marketing functions in your organisation. Subjective to the options you choose, many tediously repetitive tasks can be done away with through automated marketing.  
There exist 8 marketing processes that an organisation can automate:
‍‍
CRM Automation
Customer relationship management, or CRM, is a fundamental part of all your marketing efforts and, when it is automated, it can be heavily relied upon to streamline tasks, generate more leads, and increase conversions. Broadly speaking, CRM is any practice, technology, or strategy employed to help businesses enhance their customer relationships. A CRM program worth your time offers a consolidated location for you (often called a dashboard) to quickly access customer data such as email addresses, purchase history, locations and other demographics. It can help with the internal tasks of lead scoring and becoming aware of new prospects. It allows you to see where a specific lead is in the marketing funnel so that you may send out relevant marketing content and material to help guide that lead to conversion.
‍‍
Email Automation
This affects internal and external marketing efforts. Externally, an email automation tool enables you to send out campaigns based on the triggers you may choose to incorporate. Prospective buyers interact with your company several times before they make a purchase. Drip email campaigns come in handy here to allow you to share useful content about your company, product, or trends in the industry. This helps build a relationship with the customer. With certain predefined rules, you can trigger email messages based on the actions your customers take. Triggers may include welcome emails, birthday or anniversary wishes, or even holiday greetings with discount codes.
Internally, such programs cut back on repetitive tasks and help streamline workflow. 
A good email automation system is designed to host loaded email templates that users can easily customize to their liking. Coding skills should not be required for this. 
‍
Landing Page Automation
Yes, it is possible to automate landing pages, and with the right software in place, it should actually be really simple. Such softwares can help your marketing team create dynamic and personalised landing pages in a matter of minutes. A point-and-click editor should allow marketers to tweak certain templates offered by the software. A well made landing page automation tool should make it relatively easy to optimize your landing pages for all devices (computers, smartphones and tablets). With many consumers being comfortable with their mobile devices as their primary, a quick-loading, stable landing page customized for this purpose will help boost conversions. 
‍
Social Media Marketing Automation
The more time a marketing team spends on curating social media posts on all your accounts, engaging with followers and responding to their queries, the less time they have to focus on other tasks. Social media is important in today's age, so it must not be ignored, but the repetitive tasks that come with managing social media can be done away with through a social media marketing automation tool. This will leave the marketing team with enough time to brainstorm new creative ideas and strategies. 
Automation tools for social media marketing enable you to schedule when you want to publish your content across various channels without having you oversee every channel. 
An understanding of how well your social media posts are performing will help you improve your sales numbers. If the marketing team can generate content that followers like, those followers have a higher chance of buying your products.
‍
SMS Marketing Automation
SMS marketing automation allows you to send scheduled text messages to your customers and leads according to a schedule defined by your marketing team. Some of the most popular reasons why SMSes are automated is to handle abandoned carts and lead nurturing. Wishing a customer on birthdays and anniversaries is never a bad idea. Offering them discounts on their special day is even better. All you need to do is write the text, upload it to your automation platform, select the dates and the recipients, and sit back. You can personally engage with your clients with little to no manual intervention. This will save your business a lot of time. SMS automation can help businesses boost customer satisfaction through survey links sent over SMS and instant SMS responses. Customer retention can be maintained via renewal alerts for subscriptions or discounts being offered. Conversion rates can be increased by offering abandoned cart deals, special date discounts and more.
‍
Blog Automation
Blog automation will not generate content for you, but it will make managing a blog easier. Without any coding skills, as has been the case in all the forms of automation we have discussed thus far, an engaging blog can be created in minutes. Blog automation softwares will allow you to quickly swap images, CTAs and texts in your blog post. Every time you upload new content, your subscribers will receive an email informing them that a new post is up on the blog for them to read. Posts can also be scheduled and then shared on social media as well. Most of these softwares will give you access to templates that you can customize. 
‍
Marketing Analytics Automation 
This is a form of internal marketing and allows your marketing team to access tracking data for all the campaigns you are running. These campaigns include but are not limited to email, social media, blogs, advertisements and much more. With email campaigns that you are running, you can easily track the delivery, open, click-through and bounce rate of every email sent per list.
When it comes to social media, blogs and advertisements, you can view the data to analyze how well each campaign is performing and use that data to optimize and curate future campaigns.
‍
Omnichannel Automation
Lastly, we have omnichannel automation, a type of automation that is all about creating an even, unified brand experience across all channels. By automating these marketing processes, your marketing team can tailor personalized strategies to certain individuals, or even customize when to deploy what kind of content to which customer or lead, so that they do not feel overwhelmed by constant messages, emails and posts from you. Alongside, the marketing team must ensure that each channel delivers a unique message, but is still channelling the brand's vibe and core values. No one likes to go over the same content on every platform. Repetitiveness is dull. 
‍
FAQs
‍
What are the types of marketing automation?
In any organisation, marketing is of two types: internal and external.
Internal marketing aims to provide motivation to employees to work better as a team for the satisfaction of the customers.
External marketing exists for the promotion of goods or services offered to consumers. When the word 'marketing' is mentioned, most people relate it to this. 
What is the most common use of marketing automation?
Marketing automation helps you to identify potential customers, automating the process of nurturing those leads to sales-readiness.
Marketing automation can present your customers with the right message at the right time. It can help you nurture leads, create personalized consumer experiences, reduce certain overhead costs, build relationships with your customers through feedback, and increase productivity.
What are marketing automation strategies?
A Marketing Automation strategy is one that allows you to send your own dynamic, customized content to your leads and existing customers, enabling you to meet the needs of each. It makes the content you send to your contacts much more effective due to the fact that it is personalized content, and facilitates the transition of the lead to the next levels of the sales funnel.
---