Sms Marketing: 5 Components That Drive Results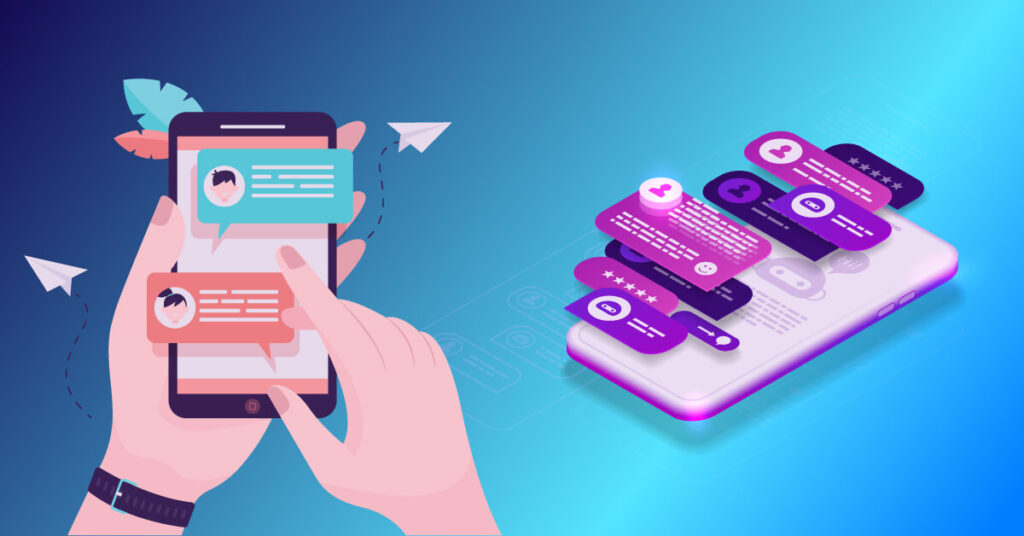 A Complete Guide to SMS Marketing
‍
SMS marketing is a tool in the hands of the marketer that allows them to reach out and connect with their existing and potential customers. With digitization happening around the world at an exponential rate, most people consider having a phone an essential part of their basic daily needs. Whether you have a smartphone or not, every mobile phone is equipped with the feature of receiving and sending SMS text messages. People tend to check their messages daily and several times a day. Therefore, SMS marketing will be in fashion as long as people continue to use phones. 
Why use SMS marketing
‍
SMS marketing will allow you to send SMSes bulk through one of the several bulk messaging services at your disposal. A typical phone user tends to check instant message notifications as soon as they receive them. So, the chances of your message being read are higher than those of an email. SMS also eliminates the need for an internet connection to reach your customer. Apart from the above, people may or may not have computers and laptops, but they will own a phone or a smartphone. Thus, SMS marketing places you directly in your customer's pocket. 
SMS marketing is fast and easy
‍
Bulk messaging apps allow you to send SMSes in a huge amount without a pricey bill. The service guarantees that your marketing message will reach the customer instantly, and the ease of SMS ensures that your customers do not have to jump through hoops to access your marketing and promotional offers. Customers prefer the easiest and shortest way to access a promotional offer, and SMS marketing helps you achieve that.
SMS marketing is more cost-effective than other digital channels
‍
Marketing tools like email marketing, social media ads, and website pop-ups need an internet connection and a design team to add colorful templates to ensure the message stands out. That comes at a cost. Whereas with an SMS, the expectation is that the message will be short, precise, and not feel like a waste of time. SMS marketing eliminates the need for having an internet connection to connect with your customers. It works with simply having a phone number. Thus, it helps save up on marketing costs. 
Easy integration with other marketing campaigns
‍
SMS marketing can be easily integrated with your digital marketing campaigns. You may use an SMS to convert time-sensitive messages with your customer, and you can use it to complement your email marketing campaigns. On your website, fill-out forms, and pop-up banners, make sure to include an SMS opt-in feature for promotional offers to ensure that your customers sign up for this tool. Informing your customers that they will receive discount coupons, codes and social offers on their phones via SMS will make them pay attention to the messages sent by your brand. 
Increases customer engagement
‍
Customers like to shop and love to receive discounts, anniversary offers, referral codes, and other promotional offers that enable them to shop more. The best, quickest, and most hassle-free way for them to access such offers is if they are provided some through an SMS. Rather than opening up their email and then looking for the mail containing such material, an instant message notification will help them access such information in the easiest way possible- they have to look at the notification on their phone screen. 
Helps improve ROI
‍
SMS has not been used to its full potential in marketing campaigns and thus largely ignored by businesses focusing more on emails and pop-ups. A well-timed, well-worded SMS sent at minimal cost may get you an instant purchase from your customer. For example, sending a discount code for a food delivery service right before a big sporting event may tempt your customer into ordering food for their friends and family with whom they plan on enjoying the event. Even sending a privilege coupon to a customer who has just bought a movie ticket will encourage them to purchase snacks from the concessionaire of your cinema right before the movie. Thus, timely messages go a long way toward saving your time and your customers' time and help convert potential revenue into actual revenue, which ups your ROI. 
5 Elements for a Successful SMS Marketing Campaign:
‍
A well-crafted and well-worded SMS to promote and advertise your products and services and the promotional offers related to them can go a long way and prevent you from being categorized as spam in the minds of the customer. Several factors play a key role in determining and ensuring the success of your marketing campaign.‍
‍
Include the name of your brand in your message

When you send a text message to your customer, you don't want them to end up thinking about who you are. The message has to be about you. Your brand should be mentioned to let the customer know that the message is from you. If they do not see that you are sending it, they might ignore the promotional offer as they will consider you a spammer. So, make sure that your loyal and potential customers know that it is from you. ‍
‍
Create a valuable offer

When creating the SMS to send to your customers, make sure to think about whether it will provide them with anything of value. An SMS has to be crisp and precise, so you must give them something of value in those few characters. Make sure they know from one glance at your message that they are being sent a promotional discount or a coupon code from you. If they think that the messages you send them offer them nothing, they may unsubscribe from your promotional message list and may even categorize you as spam. 
Create a sense of necessity
‍
Everyone has heard of the saying that something out of sight ends up being out of mind, and you do not want your customers ignoring your message. You need to create a sense of urgency within them that induces them to make a purchase. Sending them coupons, discounts, and codes with an expiration date or telling them about a discount season offered by your brand for a determined period will make them want to shop. Customers love discounts, and they also hate letting a discount coupon go unused. Be precise in your message concerning the time. 
Have a clear and direct message
‍
There is nothing that feels more of a waste of time than someone not coming straight to the point. You may want to avoid giving your customers the same idea. An SMS cannot be as long as an email because your customer will stop reading if they have to scroll through it. Make sure that your text message is clear, precise, and direct about what you wish to say to them and what you are offering to them. You want to ensure that the customer knows your intentions. 
Include a direct call to action (CTA)
‍
Your SMS has to be clear and direct. Avoid sending vague messages. Opt for language that gives the impression of a direct call to action. Use expressions such as 'present this message at the counter,' text to receive code,' 'click to save,' 'buy now,' 'reserve,' and 'save'. Such words help your customer conclude that they must avail of the offer immediately to benefit from the offer sent in. This creates a sense of urgency in their minds and they will spend time figuring out what to buy to benefit from the promotion offered. 
Conclusion
‍
SMS marketing is a promotional tool that gets ignored by marketers and very few businesses tend to use it to its potential. It is an extremely quick, cost-effective and precise way of reaching out to your customers. A short and crisp SMS with the correct language giving value to your customer will have a higher chance of being read and taken seriously rather than a long email. All you need for an SMS to be read is a phone number. Don't let this brilliant method of communication pass you by. Invest in a well-rounded SMS marketing campaign, such as the ones created by ShopAgain to ensure higher customer satisfaction and retention. 
Frequently Asked Questions
‍
What is an SMS campaign?
‍
It is a marketing tool that enables businesses to connect with their customers through text messages delivered via a mass delivery system service. It can be used to send out promotional offers, discount coupons, and codes to loyal customers and convince potential customers to use your brand's products and services. 
How do you start a successful SMS marketing campaign?
‍
An SMS marketing campaign can be started by having a small team oversee it. You will need someone to craft and word these messages, a coordinator between you and the delivery service to mass-deliver your messages as well as a database of the contact details of your customers. You can send out bulk messages containing promotional offers and automated messages to individual customers such as welcome messages, signing up discounts and birthday offers. 
How successful are SMS campaigns?
‍
Studies have shown that an SMS has a higher chance of being read when compared with an email or a social media pop-up ad. People read their messages several times during the day and the notification ping makes them pick up their device to see what the received message is about. An SMS marketing campaign is an effective and efficient tool with a higher ROI and can be easily integrated with digital marketing tools.
---