The Ultimate Guide to Mobile Commerce for Better Conversion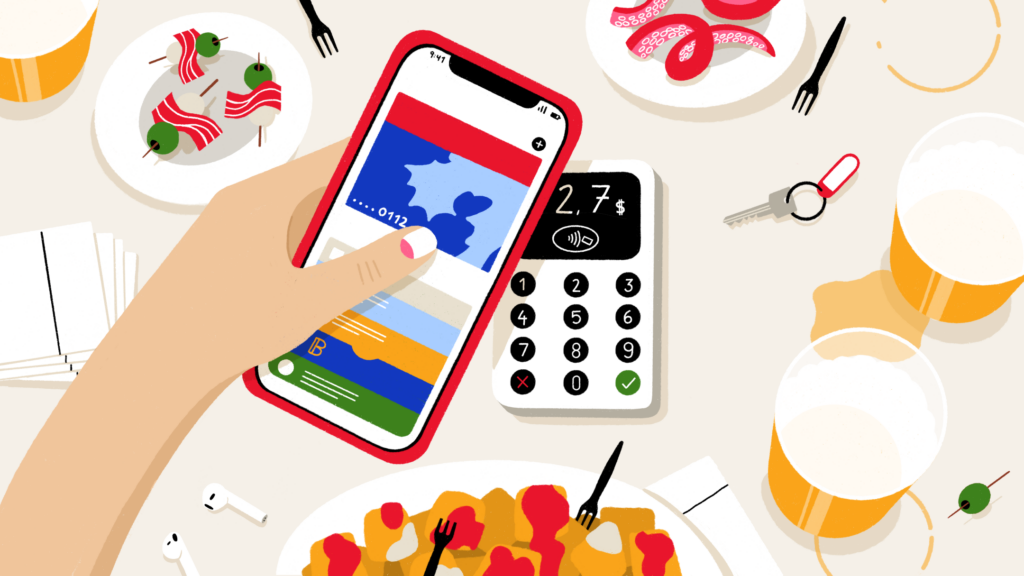 What is Mobile Ecommerce? 
The selling and purchasing of goods and services through wireless, mobile (handheld) devices such as smartphones and tablets is known as mobile commerce. It's all about using these devices for ecommerce and can be termed as mobile ecommerce. Smartphone users spend a remarkable 4.2 hours a day on their devices. You may well conclude that at least some of these hours are spent shopping online. These pocket-sized devices are convenient, and the gradual shift to preferring them over bulky personal computers is understandable.
‍
Long story short, any commercial transaction conducted using a mobile device falls under mobile commerce. It is, thus, crucial to follow mobile ecommerce best practices to ensure your shopify store is leveraging all the possible opportunities.
Examples of Mobile Ecommerce
‍
Let's start from the basics: mobile applications like Amazon and Flipkart in India are the best examples of mobile commerce. Then we come to mobile banking, in-app purchases (these mainly refer to purchases made inside an app in order to use some of its advanced features), and digital wallets such as Apple Pay, Google Pay, and PayTM. 
Advantages of Leveraging Mobile Ecommerce
‍
In this day and age, when millions of smartphone users are spending an average of 4 hours on their smartphones, missing out on selling to them is a mistake. 
Here are some of the advantages of using mobile ecommerce:
Better Shopping Experience for Users
M-commerce brings the convenience of shopping without being constrained by time or geography. Wider ranges of products may be viewed at a leisurely pace, mobile stores are less expensive to maintain than brick-and-mortar stores, and chatbots and messenger apps make it easier for customers to interact with the store while saving customer support agents valuable time and energy.
‍
Some online stores have gone to the extent of using augmented reality to showcase their products to visitors. This works well for stores that sell furniture, eyewear, or makeup, for example. Furniture stores can place their furniture in your existing space to show you what it will look like, and eyewear stores and makeup stores use your photos to show you if their products will suit you or not.
‍
Such technology is a game changer in online shopping, making mCommerce an indelible part of eCommerce. 
Omnichannel Marketing Opportunities
‍
Mobile ecommerce allows you to display your products and services on all channels, enabling you to explore a truly omnichannel marketing approach for your shopify ecommerce store. Email, SMS, WhatsApp, and push notifications help create a seamless experience for your customers, simultaneously allowing you to share one consistent message on all these channels and understand user behavior to have them view relevant and personalized content.
‍
Where they click, what they browse, how long they spend on a particular page or item, and whether they finish their purchase are all important data for any marketer. You can use it to construct the perfect shopping experience for your customers, show them what is suitable for them and make their journey easy. 
Multiple Payment Options
‍
At checkout, payment options work better on mobiles than on personal computers. A faulty payment option is one of the reasons why carts are abandoned. For mobile ecommerce, mobile wallets and apps like Apple Pay, Amazon Pay and others may be used, making the checkout process efficient. This is also safer for the customer because they are not required to upload their card or bank details onto ecommerce websites.
‍
With so many options in place for accepting payments, being overwhelmed is natural. It does not hurt to review what your competitors are doing and learn from them. 
Mobile Ecommerce Allows Ubiquity
‍
The ability to access information from anywhere and at any time makes mobile ecommerce important. Customers can learn about your business at their convenience without any extra cost.
‍
Not having to spend money or significant amounts of energy to know more about what your business does gives mobile ecommerce a massive advantage. 
‍
Easy to Implement Mobile Commerce Best Practices
‍
Here are some easy to implement mobile ecommerce best practices that Shopify store owners can follow-
Ensure your store allows image zooming in mobile by pinching or double-tapping
Add a "save" feature or wishlist.
Leverage device features such as the camera, microphone, and GPS.
Keep important content above the fold.
Provide voice recognition features to speed up interactions.
Earn trust by showcasing reviews, and testimonials.
Easy, smooth and speedy checkout for better conversions.
Ensure ease of payment with integrations of third-party apps like Google Pay, Apple Pay.
Mobile Commerce Trends
‍
Shopify store owners may follow specific emerging mobile ecommerce best practices in these times.
‍
A few of them are listed below:
Chatbots
‍
It's the era of chatbots. Almost every business uses this technology to communicate with its customers. It helps them save time and financial resources because not all queries need to be answered by a human. It does lack that level of personal touch, but many customers prefer to engage with chatbots for quicker responses than humans, who may take a while to respond. 
‍
Voice Shopping
‍
Voice-activated devices have become a part of users' daily lives quite seamlessly; most users describe it to be a regular part of their day. Whether they are asking Alexa to pay their bills or looking for the best pizza delivery places around them through Siri, voice control is here to stay.
‍
The rise of intelligent voice assistants in helping users shop online is a trend to keep an eye on for ecommerce business owners. 
Augmented Reality
‍
As mentioned above, augmented reality is a powerful tool used by eCommerce and mCommerce companies to give their customers the full experience. AI and AR are the perfect way to make online shopping smooth and hassle-free. They enhance product visualization. You no longer need to leave it to the customer's imagination how a product would look on them or in their homes. 
‍
Choosing the Right Platform for Mobile Ecommerce
‍
You need to use a platform that covers all marketing channels and offers high retention. ShopAgain is an AI-powered, truly omnichannel platform that optimizes your eCommerce and mCommerce stores to offer the best user experience. 
Limitations of Mobile Ecommerce
‍
Highly Competitive
‍
The advantages that mobile commerce offers also make it highly competitive. Customers have many options to choose from, so you have to ensure you are offering them the best services and products possible, along with dynamic pricing. It does not hurt to offer lucrative discounts and invest in customer retention.
For all your retention needs, use ShopAgain. Start your 15-day free trial here. 
Mobile Site Always Needs to Be Optimized
‍
The best user experience comes with an optimized and updated website. This, however, can cost a lot of money. Depending on your profits, it may be a small price to pay to ensure that your users are comfortable. Remember to test your website to keep up with technological advancements constantly. 
Audience Gets Distracted Easily
‍
With twitchy thumbs and low attention spans, users only need seconds to switch from your app or website to another. Being able to keep their minds and eyes on your products and services is a task. Often, a well-designed website, meaningful messaging, and offers work in securing the user's attention.
‍
Don't forget to use exit intent popups for your website and push notifications for your apps to attract the user to your business!
‍
Frequently Asked Questions
What are the types of m-commerce?
‍
Broadly, mobile shopping, mobile banking, and mobile payments are the three types of mobile commerce or m-commerce.
What is m-commerce, and how can you use it to boost your ecommerce sales?
‍
M-commerce may be defined as the selling or purchasing of goods and services through mobile devices such as smartphones or tablets. Considering how the world has shifted to using mobile devices over stationary ones, creating mobile applications or mobile-friendly websites that users can access to browse your products and services is a step in boosting your e-commerce sales.
‍
---