What is Faceted Search and Navigation?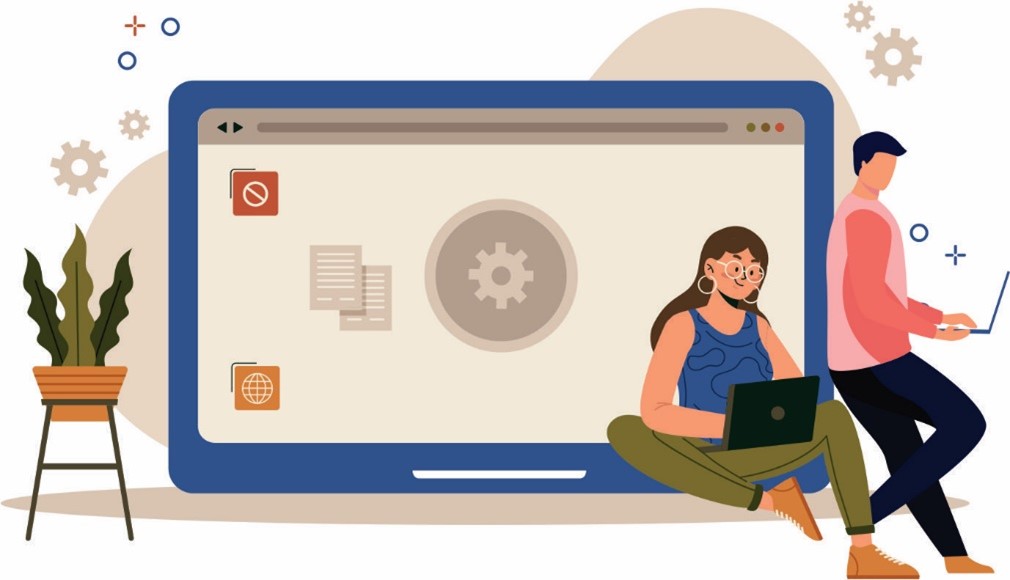 Understanding Faceted Search and Navigation
‍
With the introduction of e-commerce and home delivery of desired items, customers are presented with various products in every industry. This makes the decision-making process of narrowing down on one single product a little tricky.
Guiding and navigating the users to their desired product becomes difficult and time-consuming. The number of conversions is inversely proportional to the time spent navigating and completing the purchase, simply because it gets annoying after a while.
Faceted search and navigation are about improving the user experience so that the products are easily located on your website. It helps in organizing everything on your website.
‍
Faceted Search Best Practices
‍
Organizing and filtering through thousands of products as per multiple filters based on price, color, category, ratings, and other things makes the user journey with your brand more convenient and improves overall satisfaction rates.
In this article, we will be sharing some of the best practices that are prevalent when it comes to faceted search:
‍
Using Relevant Filter Options
‍
The first and foremost thing concerning faceted search and navigation is the choice of filters. These filters should be relevant to the type of product or service.
A faceted search for mobile phones should have
Brand,
Price,
Reviews,
Features,
Screen Type,
and others.
Under every facet, further options should be provided. Brand facets could have Apple, Samsung, Sony, and so on.
‍
Positioning the Facets Correctly
‍
It isn't just the choice of facets that is important, and the positioning also plays a vital role in enhancing the user experience with the brand.
Some brands with fewer products usually use horizontal positioning, while the brands with many products go for vertical positioning.
An important thing to consider in horizontal positioning is that the filter settings and menus stay at the top and disappear when the user scrolls down.
‍
Display your Facets in a User-Friendly Way
‍
The type of data that each facet filter holds might be different. Some of them might be better displayed using a range, a list of required features in a product might need checkboxes, and the price can be better displayed using a slider or by getting the user to enter a maximum and a minimum value.
Big brands like Amazon and Flipkart use a combination of these.
‍
Incorporate Images
‍
These days, most users prefer rich content in the form of images over traditional content that is just text.
Images and icons enhance the user experience in faceted search and navigation by providing better ways of selection in the case of colors, shapes, and styles. If the colors are just shown as words, it might not be as easy and smooth for the users to use the filters.
‍
Display Industry-Specific Facets
‍
It is thoughtful to have facets specific to the operations industry rather than what everyone else is using. These facets can be created based on the user needs, features of the products, or specific stores.
Some websites display "Most Popular Phones" or "Experts' Choice" filters based on certain factors to help the users make an informed decision quickly.
‍
Keep the Collapsible/Expandable Menus Open
‍
A modern website will always have collapsible and expandable menus in its faceted search strategy. Human beings have selective attention and retention spans. 
Having these ensures that the users only focus on one choice at a time and are not overwhelmed or distracted by other choices.
Pro tip: Keep some of the facets expanded by default. If all the aspects are hidden, some of the users might not use them at all.
‍
Refresh Page and Search Results Quickly
‍
No one likes to wait. Most e-commerce websites aim to get webpages to load within 2 to 3 seconds to reduce bounce rates.
Studies have shown a direct correlation between the speed by which a page loads and the chances of getting a conversion.
Utilize the power of AI in marketing to start selling more with ShopAgain.
Also read: Shopify SEO Guide: 10 Easy Tips to Increase Organic Traffic
‍
Frequently Asked Questions
‍
What is faceted navigation SEO?
‍
Faceted navigation uses multiple filters that make the selection process a lot easier for the users. However, every page is considered as a separate URL and therefore presents some challenges when it comes to SEO due to the creation of duplicate content.
‍
What is a facet in a website?
‍
Facets or facet filters are used to enhance customer experience by giving them the option to refine their searches by using multiple filters. This helps in narrowing down the results as per their needs.
‍
How do you implement a faceted search?
‍
The most basic thing to consider is the identification of the user's needs around which the whole strategy will be created. Use the correct number of facets, and make sure to position the facets appropriately on the page. You should definitely follow the best practices for faceted search mentioned in the article above.
---