Why Retargeting Is Important for eCommerce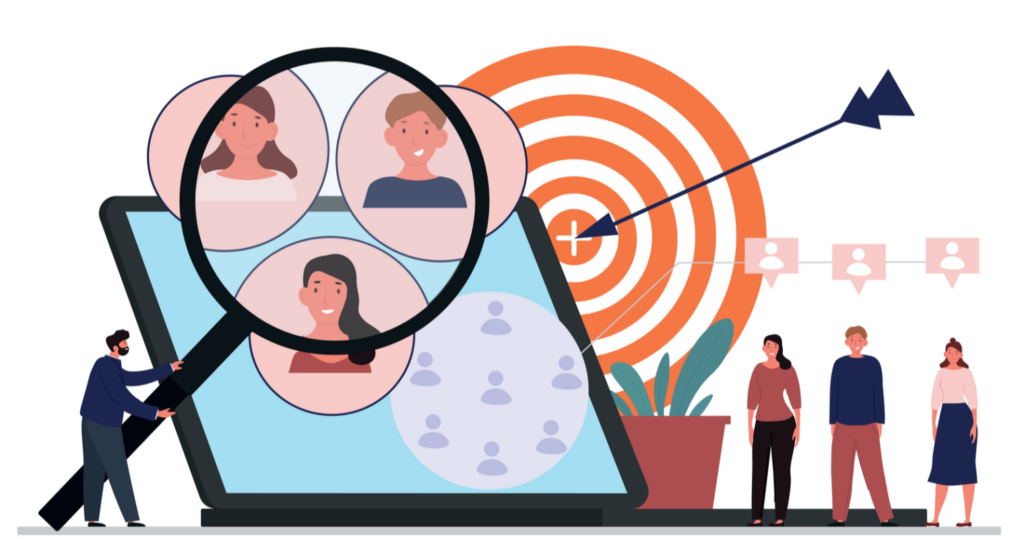 What is Retargeting?
‍
Less than 2% of people convert on the first website visit. Most of the traffic that reaches your website might need to be retargeted with your value offerings in order to bring those visitors back to you.
Retargeting ads can be used to reach these customers that have interacted with your business in the past. This will increase the probability of the desired conversion from these users.
Retargeting has considerably lower acquisition costs than prospecting campaigns, primarily because the customers already know of you.
‍
5 Benefits of Retargeting Ads to Upscale Your E-commerce Business
‍
Tracking codes or pixels let you create custom audience lists of users that have interacted with your business in the past via one channel or the other. This code does not impact the user experience and is not noticeable to the user.
Retargeting only creates ads for the people that already know of your brand, which results in higher returns on your investments when compared to prospecting campaigns that focus on top-of-the-funnel leads.
In this article, we will share 5 benefits of retargeting ad campaigns that will help in upscaling your e-commerce business. Let us dive in:
‍
For Cross-Selling Products
‍
Cross-selling strategies result in a significant increase in the revenue that can be derived from a customer. It is easier to sell to existing customers using targeted campaigns because these people already trust you.
Cross-selling involves selling similar, related, supplementary products based on the customer's interests and/or past purchase behavior. It works on the simple understanding that if a user has shown interest in a specific product, they might also be interested in a related product.
You can utilize drip campaigns to cross-sell your products effectively. Read more about Drip Email Campaigns.
‍
To Recover Abandoned Carts
‍
Abandoned cart users present a huge marketing opportunity. These are the users that browsed your product page, added the product to their virtual carts, and then abandoned it there due to some reason.
These users have high purchase intent and can be re-engaged or recovered using retargeting ads. Imagine this customer being shown ads via multiple channels for their selected product. This will act as a reminder and lead to more recall.
Pro tip: Use an automated abandoned cart flow campaign that sends out communications at important touch points after predefined intervals.
‍
To Promote Customer Loyalty
‍
You can design an exclusive campaign for people that have purchased from you at least once to increase their loyalty to the brand. This leads to bigger ticket sizes and ultimately more revenue.
In the case of high-frequency purchases, this translates to an increase in brand recall and builds a long-term relationship with the customers so that they keep coming back to you for their needs.
Building loyalty impacts important metrics like customer lifetime value. Besides spending more, loyal customers also become advocates for your brand.
‍
Increases Brand Awareness
‍
It takes multiple touchpoints for a customer to get to know your brand in detail. Retargeting ads increase these touchpoints for you by providing you with more options to reach your potential customers before their purchases.
Let us say that a customer visited your website and then went away. Once you start retargeting ad campaigns, this customer will start seeing your offerings on Google Ads, Facebook, and other important channels. This makes the customers more aware of your brand.
‍
Helps Increase Conversion Rates
‍
The ultimate goal of a campaign, be it via any channel, is to drive a favorable outcome out of your target audience. Cost per acquisition is relatively higher for prospecting or top-of-the-funnel campaigns if you compare these to retargeting ad campaigns. This is due to the simple fact that in case of retargeting campaigns, the users already know of you.
Retargeting strategies, if appropriately implemented, increase these vital conversion numbers for your business.
Read in detail about 5 Audience Retargeting Strategies for E-commerce.
‍
The Importance of Retargeting for E-commerce Businesses
‍
In its simplest sense, retargeting acts as a reminder for the people that have visited your website in the past to come back and convert. The importance of retargeting in e-commerce businesses can be realized when checking the acquisition costs. It takes fewer resources to convert these middle to bottom funnel leads.
One more detail that cannot be overlooked is that your average potential customer needs to be exposed to your brand at least 5-7 times before they make a purchase decision.
Studies show that retargeted visitors are 43% more likely to convert.
Get started with advanced omnichannel marketing with dynamic synchronization of your contact segments into Google and Facebook. Start Your ShopAgain Free Trial
‍
Frequently Asked Questions
‍
Why would retargeting be important?
‍
Your offerings need to reach your potential customers multiple times before they decide to purchase. Retargeting ads do just that for you by reaching your visitors again via various channels.
‍
How does retargeting affect the business market?
‍
Retargeting results in increased conversion and therefore more revenue for businesses. Personalization brings you closer to your customers in their individual journeys.
‍
What is the difference between remarketing and retargeting?
‍
Though retargeting and remarketing serve the same purpose and are often used interchangeably, and they have a minor difference. Remarketing is used to re-engage your visitors via email, while retargeting is usually done via ads.
---