Why You Don't Need to Pick a Winner in E-Commerce to Make Money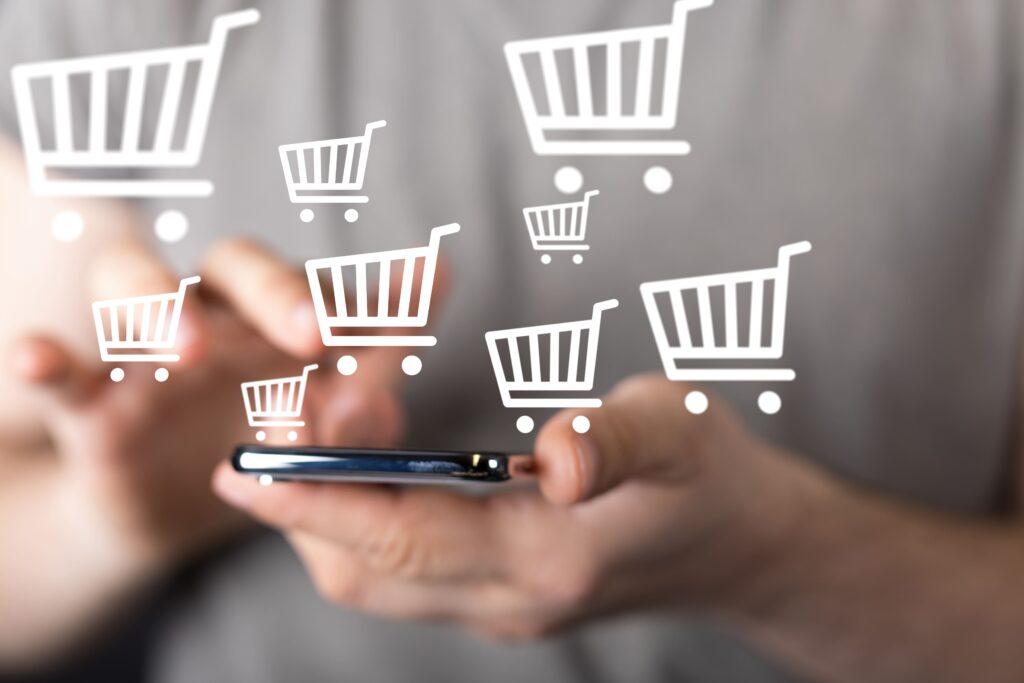 The e-commerce industry is booming.  This growth is being driven by a number of factors, including the increasing popularity of online shopping, the rise of mobile commerce, and the growing number of people with internet access.
With so much growth in the e-commerce industry, it's tempting to think that you need to pick a winner in order to make money. However, this is not necessarily the case. There are a number of ways to make money in e-commerce without having to pick a winner.
‍
How to Make Money in E-Commerce Without Picking a Winner
Sell on a marketplace: Marketplaces like Amazon and eBay allow you to sell your products to a large audience without having to build your own website or manage your own logistics.
Dropshipping: Dropshipping is a business model where you sell products without having to carry any inventory. When a customer places an order, you simply purchase the product from a third-party supplier and have it shipped directly to the customer.
Affiliate marketing: Affiliate marketing is a way to earn commissions by promoting other people's products or services. When a customer clicks on your affiliate link and makes a purchase, you earn a percentage of the sale.
Create your own online course or product: If you have expertise in a particular area, you can create your own online course or product and sell it through your own website or a marketplace.
‍
These are just a few examples of how you can make money in e-commerce without having to pick a winner. By diversifying your investments and focusing on strategies that don't require you to bet on a single company, you can increase your chances of success in this growing industry.
‍
Additional Tips for Making Money in E-Commerce
Do your research. Before you launch your e-commerce business, it's important to do your research and understand the market you're entering. This includes identifying your target audience, researching your competitors, and understanding the trends that are driving the industry.
Create a strong brand. Your brand is what will set you apart from your competitors. Make sure your brand is consistent across all channels, and that it conveys the message you want to send to your customers.
Offer a great customer experience. This means providing excellent customer service, fast shipping, and high-quality products. When customers have a positive experience with your business, they're more likely to come back and shop with you again.
Stay up-to-date on the latest trends. The e-commerce industry is constantly evolving, so it's important to stay up-to-date on the latest trends. This will help you ensure that your business is always ahead of the curve.
‍
Expect Strong E-Commerce Growth in 2023
E-commerce sales are expected to grow 10.4% in 2023.
The number of online shoppers is set to continue increasing, rising to 2.71 billion in 2024 and 2.77 billion in 2025.
Mobile commerce is expected to account for 73% of all e-commerce sales in 2023.
In the first quarter of 2023, online shopper spends about 2.3 U.S. dollars per visit across all verticals.
The most popular e-commerce categories are apparel, electronics, and home goods.
‍
The e-commerce industry is a rapidly growing and changing landscape. By staying up-to-date on the latest news and statistics, you can stay ahead of the curve and make informed decisions about your business.
‍
You may also be interested in: 10 eCommerce Metrics and KPIs You Must Measure in 2023
‍
Book a Free Demo and experience ShopAgain app in action with a complimentary, no-obligation session tailored to your business needs.
‍
We make it easy to get started with ShopAgain app: Start Free Trial.
‍
---