6 Email List Building Strategies for 2022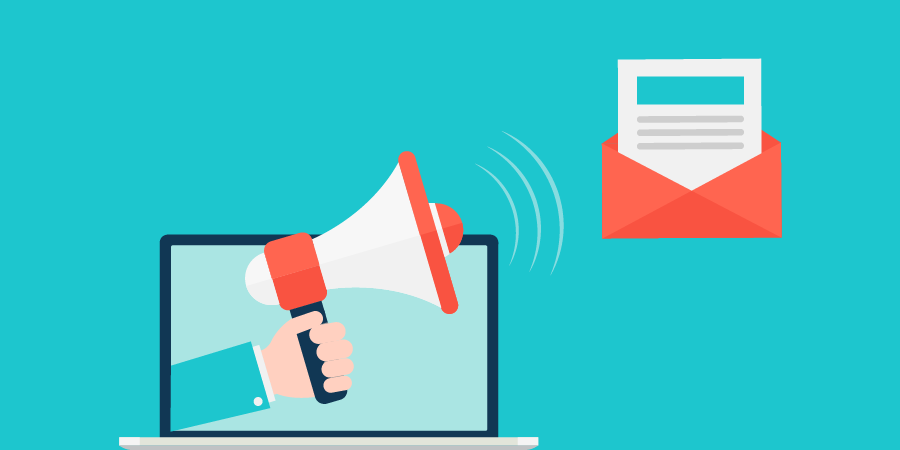 6 Tried & Tested Ways to Build Your Email List in 2022
‍
Your email list is simply a list of people that have opted in or subscribed to receiving emails from you.
The success or failure of your email marketing campaigns largely depends on the size and quality of your email list. You may have the finest-looking email template, but the campaign is less valuable if you do not have enough people to send it to.
Let us discuss 6 tried and tested email list-building strategies below:
Prominent Opt-In & Pop-up Forms
‍
Pop-up forms are one of the best ways to gather information about your prospects. They can be set up on specific sections of your website and provide an easy way for website viewers to subscribe to your email list for future communications.
It is a good practice to only ask for relevant information in your pop-up forms. If the forms are too complicated and lengthy, the customers will refrain from filling in that information, and the bounce rate will increase.
The settings for displaying pop-up forms can be customized depending upon your website users' behavior; delays and triggers can be added for pop-up displays. Usually, brands offer some incentives like access to free resources, discounts, and promo codes, among other things so that the users share this information with them.
Social Media Platforms and Website Blogs
‍
Social media platforms like Facebook can be utilized to gather more top-of-the-funnel leads for your brand and increase your email subscriber list. Ads on social media can help you reach new prospects. Facebook has segmentation options like lookalike audiences that will help you discover people with interests and demographics similar to your current followers.
Website blogs, if appropriately used, can do wonders for increasing your email marketing subscribers. Modern techniques involve the blog content to be gated, which means that the readers will only be able to access the complete content of the blog once they fill out a form that requires basic details like their email addresses and phone numbers.
Hosting Giveaways & Using Lead Magnets
‍
A contest with a handsome reward can entice users to share their email addresses with you. Hosting giveaways provides you access to good quality leads who are interested in your offerings and it is often cheaper than running ads. Make sure that the prize is good, else the customers will not find it worth their time to get engaged.
Lead magnets like free resources, trials for subscriptions, access to videos, and demo content can be provided to the users in exchange for their email addresses and other contact details. Lead magnets work well because the users are getting something in return for sharing important details.
Using Referrals
Peer-to-peer marketing works well for organizations, and there is still huge potential. The customer acquisition cost is lower than that of other channels, and the trust factor is more because the communication comes from someone they already know.
Referrals are an easy way to increase the number of people that advocate for your brand and bring in new leads for you to work upon. Brands these days realize the importance of word of mouth. You have to ensure that the person referring you gets something for their efforts. Otherwise, the whole exercise will not prove to be fruitful.
Unique Content
‍
Suppose your content is unique, helpful, entertaining, or offers valuable insights to existing subscribers. In that case, they will await more communications from you and are more likely to spread your emails and other communications by sharing them in their networks. Besides adding new people to your email list also helps retain existing ones because the engagement is high.
Read more about the Top 5 Components of Email Marketing to Improve Customer Retention.
There should always be an easy option for subscribers to share your content with their friends.
Content marketing puts the content at the center of your marketing efforts, and if the content is unique, you will see that people will be drawn to you automatically. The growth in email list subscribers will be exponential.
Discounts & Promotions
‍
Growing your email subscriber list is not an easy task. Woke customers are hesitant to share their email addresses with organizations these days. They want something in return that offsets the risks associated.
Promotional codes that offer discounts on purchases are a great way to capture the attention of the customers as well as to increase sales. A lot of customers open emails in search of discounts and better deals from brands. If you share discounts exclusively with your email subscribers, word will spread out and this will get more people to sign up to your email marketing list.
ShopAgain offers automated data-driven emails that make your job as a marketer a lot easier. Just sit back and start your free trial.
Frequently Asked Questions
‍
What are the strategies to grow your email list?
‍
Some tried and tested strategies to grow your email list include:
Setting up opt-in forms
Using social media platforms via ads and giveaways
Using gated blogs
Using lead magnets
Using referrals
Content marketing
Offering discounts and promotions
How can I promote my email list?
‍
You can use peer-to-peer marketing to promote your email list in a short period. Providing free resources, discount coupons, and hosting giveaways in exchange for user information will also lead to an increase in the size of your email list.
---