6 Ways Automation Can Improve Your Ecommerce Customer Retention Rate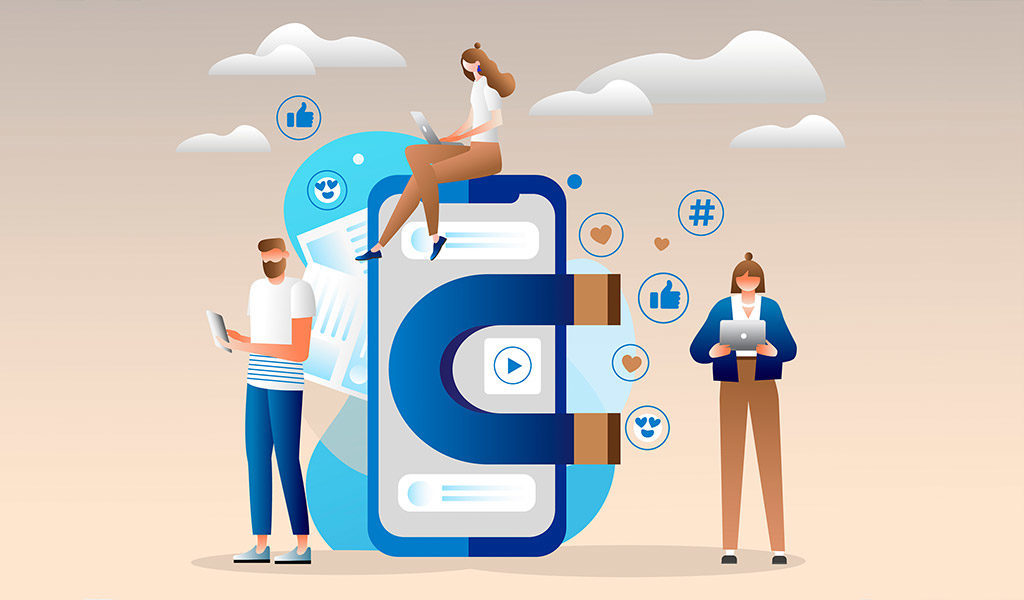 The Role of Automation in Customer Retention for Ecommerce
‍
Customer retention is the future lifeblood of any business, whether the business is small or large. After all, it's often easier in the long run to sell to an existing customer rather than trying to find a new one.It is well-known that customer acquisition costs are much more than customer retention costs. Some studies show that acquisitions are 5x more expensive. This is the reason why organizations have special teams for customer retention, and the nature of the transactions between the business and the organization is becoming more relationship-oriented rather than focused on a single transaction.
This proves one thing: Customer retention is highly important!
But, how does one retain their customers effectively? This is where automation comes into the picture. It provides the infrastructure for you to design your campaigns in a smart way. The campaigns can get triggered based on certain actions taken by the users throughout their journeys.
In this article, we are going to explore why customer retention is so important and share some ways how ecommerce businesses can improve their customer retention rate with automation.
‍
Best Customer Retention Strategies for Ecommerce with Automation
‍
When you have a good relationship with your customers, you do not need to worry about renewals because providing good customer service will do the job for you in retaining these customers.
Let's dive into the best ecommerce customer retention strategies using automation in marketing practices. Let us start:
‍
Onboarding New Customers
‍
The customer onboarding process needs to be convenient for you to build a good relationship with your customers in the future. Automation provides unique opportunities that were otherwise not possible with traditional processes.
Carefully designed customer journeys based on personalization cater to the needs and preferences of the individual customers in a better manner. Automating repetitive tasks will also reduce the burden on your human resources so that they can be utilized better.
‍
Leveraging Surveys
‍
Feedback is essential to know if you're doing things the right way or not. Automating feedback communications at predefined intervals makes your job as a store owner easier and increases customer retention for your ecommerce store. It gives you an opportunity to speak directly to the customers and get a feel for how you are doing as an organization and  provide insights into your strengths and weaknesses so that you can make improvements wherever required. Timely intervention to address certain customer pain points would keep customer retention rates high.
Customer feedback can also help you test the waters before making important large-scale business decisions.
‍
Making Customers Feel Special
‍
When was the last time you felt perfect about the communication you received from a business?
Customers are human beings with emotions. Studying the consumers' behavior will give you the necessary insights into their needs and how to provide a service that exceeds their expectations.
If your customers feel special or exclusive, they might turn into advocates for your brand. This makes for good word-of-mouth marketing. Marketing automation is one of the best customer retention strategies to provide a high degree of personalization.
‍
Utilizing Customer Testimonials
‍
Recommendations from friends and family have more impact on the users than brand communications. The trust factor is more in that case. Peer-to-peer marketing budgets have increased throughout the globe, and word-of-mouth marketing is doing wonders for businesses. 
The quality of the customer testimonials is much more important than the quantity. Focus on providing a delightful customer experience and provide incentives for people to share their testimonials in their reference groups.
‍
Incorporating Loyalty Programs
‍
We have already discussed the need to make your customers feel unique and valued with your brand. Loyalty programs, as the name suggests, are a great way to improve customer loyalty to the brand. 
Providing necessary incentives like cashback, store credits, loyalty points, discounts, and early access to your subscribers leads to a better experience for them. Automating specific campaigns like birthday offers will also help further your cause in improving customer retention rates. With successful customer retention strategies you will get more committed customers and increase their lifetime retention value.
‍
Using Automated Targeted Newsletters
‍
There is a correlation between the number of emails your business sends and customer retention. Newsletters help in sharing important updates about your brand and your products with the email list client base. They help in building a good rapport with the customers, trust and loyalty between the customer and your business. If the customers do not feel that your content is relevant to them and add value to their time, they will unsubscribe from your email lists, which is not a good interaction with the brand.
Read : 7 Benefits of Building an Email List.
Pro tip: Build your own email list, collect communication preferences in advance, and have easy opt-in and opt-out mechanisms. These tips are truly helpful to increase your ecommerce customer retention in the long run!
‍
Start Improving your Ecommerce Customer Retention Rate
‍
Ecommerce customer retention is all about customer satisfaction and offering a delightful experience. You need to start focusing on your customer retention strategy from day 1 to ensure that no customer interaction is bad. Automation in customer retention strategies make it easier for you to set and forget certain tasks. You need to check the analytics from time to time to see how it is performing.
Get access to personalized retention strategies based on AI-powered cross-channel marketing with ShopAgain. Start Free Trial
‍
Frequently Asked Questions
‍
How can automation improve customer satisfaction?
‍
Automation results in better utilization of marketing resources by setting up smart campaigns that trigger automatically based on specific actions by the users. This results in better and timely communication from both sides. Customer feedback helps in making changes that increase customer satisfaction.
‍
What is the customer retention rate?
‍
Customer retention rate signifies the percentage of people that stay with you after a certain period of time. Retaining an existing customer costs significantly less than acquiring new ones. Modern CRM tools offer special retention campaigns that can be automated.
‍
What affects customer retention?
‍
ecommerce customer retention is greatly dependent on the service quality, the trust the customer has in the brand, and customer satisfaction with the brand interactions. Customer retention strategies like timely feedback from the customers, giving them a VIP experience, targeted newsletters help in ecommerce customer retention.
---