7 Best Customer Retention Strategies for Ecommerce Stores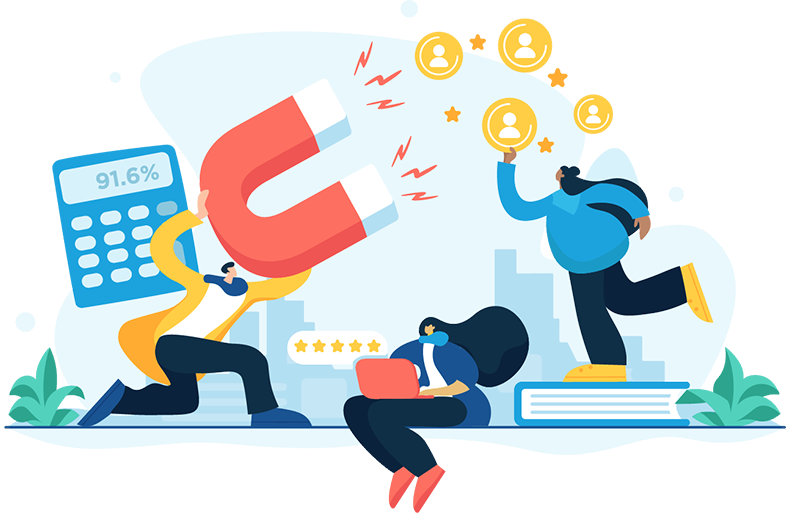 What is customer retention? 
The phrase customer retention may be taken as just another buzzword, but it carries that level of fame because it is essential for the development and sustainability of a business. 
Customer retention is nothing but utilizing the company resources to perform activities that increase the lifetime value of your customers and keep them doing more business with you instead of switching to your competitors for their needs.
‍
Why Customer Retention is Important in Ecommerce
Repeat customers contribute an average of 80% of revenue for a business. This business is drawn from just 20% of the loyal customers. In commerce, this is known as the 80/20 rule. It is a well-known fact that retention is less costly than acquisition. Some studies estimate acquisition to be 5x more expensive. The target audience for marketing in retention includes your existing customers. These customers are sent carefully designed campaigns at important trigger points to maximize ROI by upselling, cross-selling, and opting for renewals.
‍
In a nutshell, repeat customers are far cheaper to maintain than acquiring new ones. They require little onboarding information because they are already familiar with your brand (they know how exceptional you are), help promote your brand by word-of-mouth marketing, and are more loyal than new customers, so they buy more and buy more often. 
7 Ways to Retain Customers for Your Ecommerce Store
Listed below are 7 ways in which you can retain customers for your eCommerce store:
‍
Implement a Customer Loyalty Program
‍
Your most loyal customers should be rewarded. You should do this by offering them incentives to keep coming back to you. Loyalty programs really do work. Personalize these programs by offering discounts for repeat purchases, birthday presents, anniversary presents, and more. Loyalty programs are usually tiered so that the more loyal customers are, the more they are rewarded. 
‍
Introduce SMS and Email Marketing to Win Back Customers
‍
Acquiring email addresses and sending potential customers win-back emails can bring them back to you in order to buy more from you. Such emails use past interactions to send personalized recommendations to customers at risk of churning. Using their phone numbers to send SMSes offering lucrative discounts and advertising new sales and offers often works to decrease the customer churn rate. 
‍
Apply Smart Social Media Marketing Strategy
‍
Whether you like it or not, social media is here to stay. It's all about forming a connection with your audiences. A smart social media strategy can help you do just that. A diverse set of potential customers may be reached using different channels. Those who are on Facebook may not be active on TikTok, and those on LinkedIn may never have heard of Tumblr. For this reason, an effective social media strategy will help you reach out to varied audiences and create a brand culture by engaging in conversations with those who follow you. 
‍
Identify High-Converting Consumers
‍
Figuring out who your best customers are will show you which ones to treat like the VIPs they are. Your sales metrics will help you find out who has bought the most from you and continues to purchase from you regularly. Create a unique segment of these customers and offer them special gifts and discounts to encourage them to stay with you and your store. 
Focus on Customer Service and Experience
‍
How do you show your customers that you truly care for them and their needs? Do your customers even matter to you? Customer service is important to any company that wants to retain customers. Show your customers you care, and show them how much you care. Make customer service and experience a priority for your business. Remember, happy customers, lead to higher profits. 
‍
Use Personalization
‍
Customer retention should focus on personalization. Remember that retention marketing is not a one-size-fits-all approach to retaining customers. Personalization is key. It is not limited to addressing the customer by name in your emails or SMSes. It is about anticipating their unique needs and catering to them in time. A personalized email subject line or campaign results in a 26% higher open rate and an average increase of 20% in sales. 
‍
Mobile Optimization
‍
Much like not missing out on the audience that uses social media, you do not want to miss out on mobile phone users. A lot of people browse the web and check their emails on their phones. Up to 30% of all sales take place through mobile phones. Trying to make purchases on websites that are not mobile-friendly only frustrates a potential customer and does not lead to the completion of the sale. Have a clear, easy to understand website design that works well on mobile devices. Large and visible checkout buttons help. Do not clutter the pages with unnecessary prompts or graphics. Mobile-friendly layouts will increase your overall conversion rate. 
‍
Customer Retention Made Easy With ShopAgain
‍
ShopAgain is a customer retention platform like no other. For online stores, retention marketing is a gamechanger. Using ShopAgain gives your business access to unique customer segments and hyper-personalization targeted toward increasing customer retention. 
Make the most of the 14 day free trial today. 
‍
Frequently Asked Questions
‍
How do you retain customers in eCommerce?
‍
Employing a customer retention strategy that includes personalization, email and SMS marketing, good customer service, implementing customer loyalty programs, and keeping your website mobile friendly helps retain customers.
‍
What is a good retention rate for eCommerce?
‍
Realistically, a good customer retention rate for eCommerce stores is between 30%-40%.
---