A Comprehensive Guide to AI-Based Product Recommendations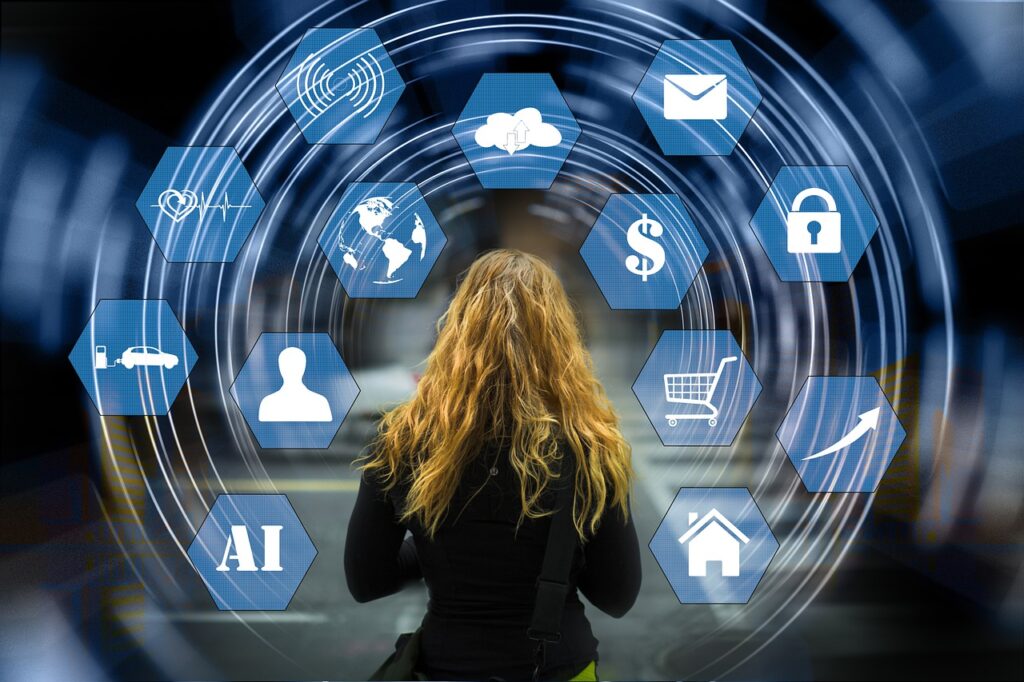 What are AI-Enabled Product Recommendations
‍
Amazon has more than 200 million prime members. Every time they visit amazon.com, they come across features on the homepage that says "Based on items your have viewed recently" or "inspired by your shopping trends." These headers are followed by carousels of additional products you can browse and buy. 
‍
The point is that these are not random items chosen by the platform. Instead, they are examples of a robust tool that eCommerce marketers can deploy strategically and intelligently to boost sales.
‍
AI-powered product recommendations can be defined as data filtering tools that use different algorithms and data to recommend the most relevant products to a specific customer. 
6 Simple Ways That AI-Based Product Recommendations Help in Conversion
‍
Here are seven simple ways that AI-based product recommendations use to boost conversion.
‍
Suggesting Products Based on Previous Purchase History
‍
When it comes to making a purchase decision, buyers tend to rely significantly on the recommendations offered by e-commerce platforms. Persistent strollers can work great as the target audience for ai based product recommendation systems.
‍
A " recommended for you' section pushes buyers to scroll through such sections. Even if the scroller doesn't have any buying intent, they can eventually end up adding things to their cart or wishlist when they bump into something interesting. It may even lead to impulse purchases as well. 
‍
Suggestions Based on ' Frequently Bought Together' Tag
‍
Adding a 'Frequently bought together' section helps enhance the chances of upselling. Typically, this section shows up just prior to payment, and it works almost like the proving shelf of a supermarket placed near the billing counter.  This section aims to entice buyers to add a few end-minute additions to their cart. However, while adding a ' Frequently bought together' tag, you should keep in mind that here you should showcase items that don't push your customers to break their banks.
‍
Suggestions Based on Products in the Wishlist
‍
A wishlist holds personalized collections of products your buyers want to purchase, reflecting their interest. Thus, while leveraging product recommendation ai, it's worth adding an  'Items that match your wishlist' section. It may be an indirect yet captivating approach that leaves your users with narrowed-down options that fit their preferences, increasing the chances of conversion.
‍
Suggestions Based on Rating
‍
Often, your users judge your products by checking out the ratings of the products that fellow customers have given. Therefore, when you use ai product recommendation systems to showcase the highest-rated products in an easy-to-see location, it catches your buyer's attention, increasing the chances of conversion. However, you should consider exhibiting products based on the customer's category.
‍
Tell What Others Are Buying
‍
The 21st century is the era of external influence! From peers and celebs to social media influencers – the opinion/choices of others somehow plays a significant role in developing buyers' purchase intentions. Thus, when you give your buyers the visibility of the visibility of "What's trending" ai-based product recommendation systems, it encourages them to check popular products and pick them up.
‍
Focus on Recommendation Timing
‍
When leveraging product recommendation algorithms, you should always strategically time your recommendations. Consider special occasions like festivals or personal celebrations like customers' birthdays, anniversaries, etc. This increases the chance of conversion as your buyers see what they want!
‍
Final Word
‍
The contemporary business environment has turned highly competitive, and it's crucial to make your buyers feel valued. E-commerce has seen immense growth in the last decades, and after the devastating COVID-19 pandemic, consumers' buying habits have shifted to digital mode. Leveraging product recommendation using machine learning lets you add more to your website, ensuring better conversions. So, don't hesitate to include it in your marketing strategy to enjoy increased earnings.
‍
Frequently Asked Questions
‍
How is AI used for product recommendations?
‍
An artificial intelligence recommendation system is a class of machine learning algorithms used to predict the users' choices and offer relevant suggestions. AI-driven product recommendations help customers find products quickly and easily.
‍
What are the types of product recommendation systems?
‍
Typically, there are three types of recommendation engines: hybrid Recommendation Systems, collaborative filtering, and content-Based Filtering.
‍
Can AI give product suggestions?
‍
Yes, it can! Using product recommendation system machine learning, Ai can recommend products to your customers. Famous brands like Amazon and Netflix use this technology.
---