A Step-By-Step Guide to Effective Ecommerce A/B Testing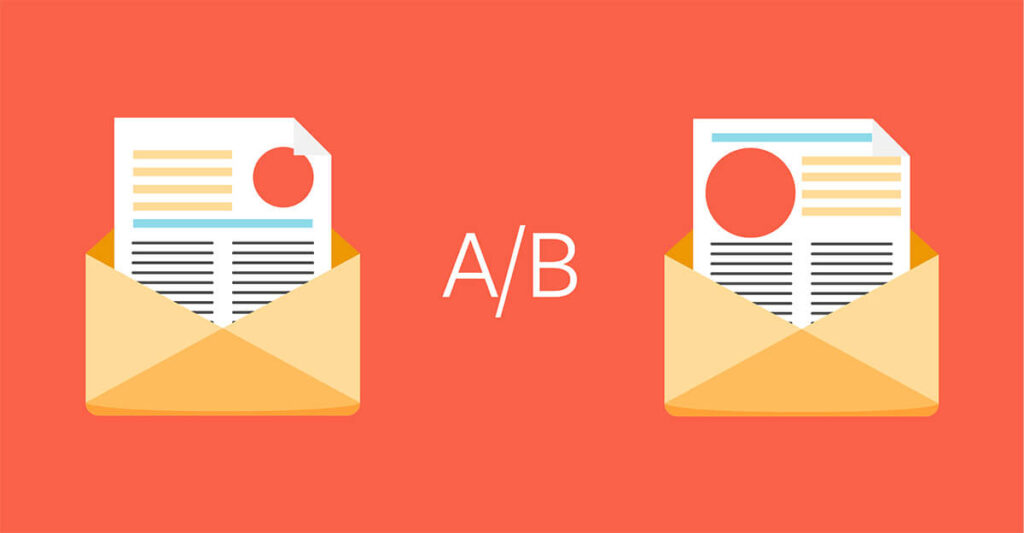 What is A/B testing for eCommerce?

‍
A/B testing or split testing involves dividing your audience into parts and testing a number of variations of a campaign, website design, CTA, or anything related to your eCommerce venture on them to determine which one performs better. You show the first version of that marketing item to one half of the audience and the second version to the other half.
‍
For example, this blog may be titled A Step-by-Step Guide to Effective Ecommerce A/B Testing for one audience, and the other may be titled Effective Ecommerce A/B Testing: A Guide to see which one ropes in more readers.
‍
Is it essential to make two versions of your blogs or campaigns? Is it twice the work? In the short run, sure, but it will save you time and money in the long run. Effectively testing key elements (not every part of the business) will help you spend fewer resources to gain better results. It is better to use split testing and figure out what works than to redesign entire projects and re-launch them.   
‍
A/B testing for eCommerce: When to Use
‍
When you have to test the validity of a hypothesis, A/B testing should be your go-to method of analysis. What works for which audience at what times is best determined by split testing. For example, will send out an email in the evening lead to more open rates, or will one in the morning be more successful?
‍
Where You Can Use A/B Testing
‍
For your eCommerce website, some common areas where A/B testing may be conducted are page layouts, homepage and landing pages, CTAs, social media posts, reviews and testimonials, photographs on the website, email delivery timings, SEO and meta descriptions, and popups. 
‍
How to Use A/B Testing in eCommerce
‍
There is a method to use A/B testing in eCommerce.
‍
Follow the process below:
‍
Do Proper Research
‍
Researching a problem answers the question of 'why.'
‍
For example, why are people behaving a certain way dragging down the conversion rate?
‍
To answer this question, proper research must be conducted. Using surveys to collect answers directly from the customers helps. Analyzing heat maps over a website helps too.
‍
Researching an issue leads to goal formulation.
‍
Goal Formulation:
‍
What would you like to A/B test? After conducting research, you should be able to create a list of possible areas to test.
‍
A/B testing is usually conducted on displaying website content to first-time vs returning visitors, what type of images to display, testing the order in which products are displayed on the website, simplifying the checkout process, experimenting with making the discount codes on checkout appear less prominent, etc.
‍
Be careful to test only one factor at a time. If you are testing for open email rates, use only one variable as the basis for your test, such as the time at which it is being sent. Do not club the time, different email templates, different subject lines, etc., as this will not give you an accurate conclusion of what is working and what is not. Take it one step at a time.
‍
Choose an A/B Testing Tool:
‍
Evaluate the tools at your disposal and see what works best for you.
‍
A few essential features of any tool are data research, UI/UX, and statistical analysis. There are several specific tools available for A/B testing. The one you choose should offer full A/B testing, including the ability to deploy tests easily, analyze the results, and help you evaluate website heatmaps.
‍
Create a Variable 'B' Design:
‍
Now that you have finished your research, set your goals, and have chosen a split-testing tool, it is time to create a variable B design. This design is the one that will be shown to the other half of the audience and compared to the first design. This will include small changes like different text and fonts, the location/color of the CTA button, and design and layout changes. 
Run A/B Test
‍
Now comes the time to run your test. The duration of this test is important- run it for too short a duration, and it may not provide meaningful results. 
Once this is done, you may move on to the next step, analyzing your results.
‍
Analyze Your Results to Take Action
‍
Begin with analyzing your test results against the goals and hypotheses you formed. This will allow you to see which variant performed best and implement it for future use. For successful A/B testing, continue iterating, measuring, and repeating the process. Doing this over and over can optimize your website, social media, and email marketing strategies.
‍
The Power of A/B Testing
‍
You may conclude that A/B testing is one of the most powerful ways to fuel eCommerce growth. It dismisses the need to rely on intuition to predict what will lead to higher conversions. Split testing provides tangible insights into what your customers want. So, stop guessing and start split-testing!
‍
If this process is followed, it guarantees a long-term impact and a rise in conversion rates.
‍
Frequently Asked Questions

‍
Can you do A/B testing on Shopify?
‍
Through one of the many Shopify apps that you may download from their app store, running A/B tests for your eCommerce website is possible. 
‍
What is the purpose of A/B testing for an eCommerce website?
‍
The purpose of A/B testing is to see what works with your audiences in terms of CTAs, emails, website content, and more when one needs to drive up engagement.
---