Above the Fold | 8 Ways to Optimize eCommerce Stores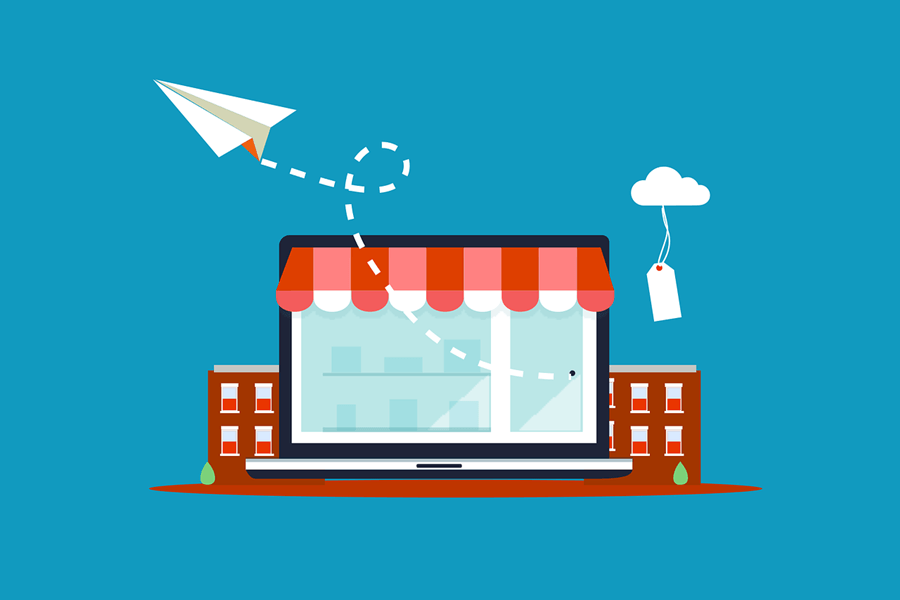 What is 'Above the Fold'?
‍
In any browser window, the term fold is used to describe the part of the page where the browser window ends, and you have to scroll to view the next bit. 'Above the fold' content is the part of a web page you see before scrolling, and 'below the fold' content is what you see after scrolling down. 
‍
Above the fold, content is prime real estate in web pages and gathers the most attention from the viewers. It has high visibility, and ads are placed there to generate more revenue than those placed below the fold. 
‍
Origin of 'Above the Fold'
‍
This goes back to the early days of publishing. 'Above the fold' is a term used for content that appears on the top half of a newspaper's front page. This content right above the fold is visible from a distance when newspapers are set on a newsstand. Headlines and photographs on the front page catch the attention of passersby and convince them to purchase the paper.
‍
Publishers moved online, but the term continued to live.
‍
Today, in the digital age, the term no longer refers to the top half of a newspaper but to the bottom of a browser window which is approximately 600 pixels from the top. 
‍
8 Ways to Do Above the Fold Optimization for Ecommerce Stores
‍
An average of 15 seconds is when marketers have to hook someone to their website. Above the fold, content can be optimized to achieve the best results.
‍
There are 8 ways to do ecommerce website optimization.
Use a Striking Headline
‍
Nothing catches one's eye more than a catchy headline. Headlines should be SEO-friendly but tailored for Human consumption. Customers are the ones who decide to stay on a website after reading the headline, so catering to them is necessary.
‍
Finding the middle path between SEO and the human touch is essential here.
‍
Use Impactful CTAs
‍
E-commerce requires a person to take action, so CTAs are essential. A powerful CTA above the fold will help you generate more conversions, regardless of your goal. Hard-hitting, to-the-point, unique and motivating. These are the words used to describe best what your CTA should be like.
‍
It must also be clickable. A CTA is no good if it cannot drive people to take action.
Use Compelling Images & Videos
‍
Multimedia content in the form of images and videos complements your copy.
‍
This content is eye-catching and works as a great hook for consumers.
‍
It helps generate conversions. Striking colors should be used to guide the eyes of the viewers to where you want them. It is through the right images placed at the right places that the visitor's interest piques.
‍
Make it Load Super Fast
‍
Always remember that large hero images and videos are slow to load and may push the visitor to leave your website. For this, using CSS instead of HTML will ensure that the page's loading speed does not come across any speed bumps.
Weigh the pros and cons of using large images above the fold and figure out what is best for your business.
‍
Keep Navigation Simple and Visible
‍
A confusing website helps no one. Visitors will never magically understand the payout of your website; you will have to be straightforward about it. A crystal clear navigation menu is important. It needs to be placed above the fold. The menu bar is used to redirect visitors to the important web pages of your website, such as about, contact, services/products, etc.
‍
Answer the Visitor's Questions
‍
Sometimes, the message you want to convey to your customer is difficult to boil down to a title and a few lines of text. But to make your above the fold content effective, you need to do just that.
‍
Look at your above the fold message through the eyes of someone who does not know what you do. Will it raise any questions for them? If so, edit your content to answer such questions. If the answer cannot be brief, a clear CTA that takes the visitor directly to the answers is required.
‍
Make it Mobile Friendly
‍
It is well-known that most consumers prefer to browse the web on their mobile devices. Your website content should be optimized for this. Pages should be presented well, should load quickly, and not be distorted. Images, font sizes, multimedia content placement, etc., should all be adjusted for mobile viewing. A focus on these minor details works greatly toward enhancing the UX of your website.
‍
Remove All Distractions
‍
A cluttered, over-stimulating website helps no one.
‍
Succinctness is your friend here.
‍
A short, compelling copy works better than long paragraphs that a user may not read. Similarly, a large number of photos may be overwhelming. Too many ads and prompts all over the landing page will lead to confusion, and eventually, visitors will not spend time on your website.
‍
Always remember to keep all content short and simple when you do optimization of your ecommerce website. 
‍
To Sum It All Up
‍
This blog post was written to help you create better landing pages and above the fold content optimization for your ecommerce website. 
It has been established that above the fold content is an important element to consider when you optimize an ecommerce store and design your Website page.
‍
Follow these suggestions for an enhanced UI-UX, increased conversions, and higher sales.
‍
And, to retain the customers, you bring in from these improvements to your website, use ShopAgain. 
‍
Frequently Asked Questions
‍
What content should be above the fold?
‍
It is important to have a clear message stating what you do, a CTA, compelling images, and an impactful headline above the fold. 
‍
How do I optimize above the fold content?
‍
Make it mobile-friendly, remove all clutter and distractions, and keep navigation simple and visible. Remember, a web page should not confuse or irritate a visitor.
‍
---