A Step-By-Step Guide to SMS Compliance Law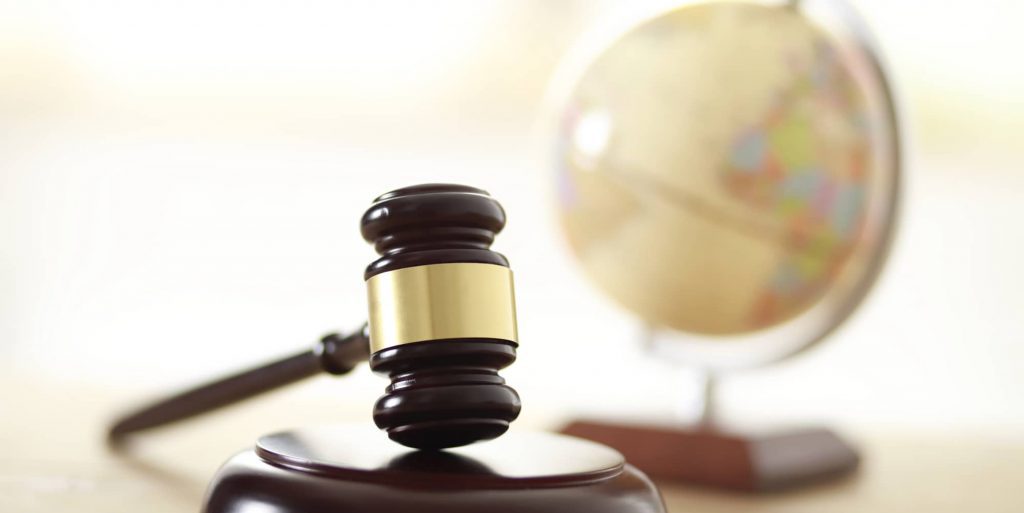 A Complete Guide to Understanding SMS Compliance Checklist
‍
Are you unsure about the importance of SMS compliance and where to start? You're not alone. For some, staying up-to-date with the latest industry regulations regarding SMS messaging can seem overwhelming, to say the least. We have your solution! This guide on understanding SMS compliance will help you understand everything you need to know about the legalities surrounding this critical form of communication.
SMS Compliance Laws
‍
The Telephone Consumer Protection Act (TCPA) regulates how businesses can contact consumers via text message. To be compliant with TCPA guidelines, a company must not send texts to any consumer who has not provided express consent in writing or in electronic form. A business may only send an automatic response to a consumer after receiving written or electronic consent to do so.
CTIA Rule
‍
The Cellular Telecommunications Industry Association (CTIA) has a set of guidelines (SMS compliance checklist) that SMS marketers must follow to stay compliant with the TCPA. These guidelines include getting explicit consent from customers before marketing messages, providing customers with a way to opt-out of receiving messages, and honoring customer requests to stop receiving messages. Following these guidelines or SMS compliance checklist will help you avoid costly fines and keep your customers happy.
TCPA Rule
‍
The Telephone Consumer Protection Act (TCPA) imposes certain requirements in the form of an SMS compliance checklist on callers who use an automatic telephone dialing system (ATDS) or a pre-recorded voice to make calls to consumers. The TCPA also applies to text messages sent using an ATDS. In order to comply with the TCPA, you must have prior express consent from the consumer before making any calls or texts. Additionally, you must provide the consumer with a clear and conspicuous way to avoid receiving future communications.
Top 5 SMS Compliance Checklist
‍
The Telephone Consumer Protection Act (TCPA) is a law that protects consumers from unsolicited telemarketing calls and texts. To ensure compliance with the TCPA, businesses should follow these 5 SMS compliance guidelines:
Obtain Consent to Stay SMS Compliant
‍
To send commercial SMS messages, you must have express written consent from the recipient. This means that you must have a clear and conspicuous disclosure that the recipient will receive commercial notifications from you, and they must agree to it. You should also keep records of this consent if you ever need to prove that you have it, in the form of an SMS compliance checklist.
Provide a Disclosure About What Your Customer Is Opting In
‍
‍You must provide a clear and conspicuous disclosure that the customer is opting in to receive text messages from you. This disclosure must be included in your text message campaign, as part of your SMS compliance checklist. You can use the following language: By clicking submit, you agree to receive marketing text messages from [Your Business] at the mobile number provided. Message & data rates may apply. You can opt-out at any time by replying "STOP."
Provide a Way to Opt Out
‍
Every SMS sent must contain a way for the recipient to avoid future messages as per the SMS compliance checklist. This can be done by including the word STOP in the message or providing a keyword that the recipient can text back to opt-out.
The other way for the recipient to opt-out of receiving future messages is if they reply with STOPALL or if they reply with UNSUBSCRIBE to stop future messages.
Clear Call-to-Action
‍
A call to action is essential to a business's SMS campaign. The call to action includes the goal of the message and directs users to take action that furthers the purpose of the campaign. It is in charge of telling the consumer what they need to do to obtain what is being offered. It's necessary to remember that SMS only has a few lines to capture your client's attention, so provide value and create a sense of urgency, all the while adhering to the SMS compliance checklist.
Obey With Time of Day Restrictions
‍
To avoid violating the TCPA, you must obey time-of-day restrictions when sending SMS messages. The general rule is that you can only send messages between 8 a.m. and 9 p.m. However, there are some exceptions to this rule from the SMS compliance checklist. For example, if you have express written consent from the recipient, you may send them messages at any time.
Other Best Practices for Sms Compliance
‍
In addition to following the TCPA guidelines for SMS compliance, there are a few other best practices or SMS compliance checklist you can follow to ensure your SMS messages are compliant:
Provide Value – If the text messages you're sending are useless, the subscribers will probably unsubscribe. So, to avoid that, we need to provide them with something attractive, such as a discount, a link related to insightful content, or it could be related to what they have ordered. 
Learn more about writing the ultimate sms copies here.
Avoid acronyms – Never use acronyms. First, they don't look professional, and second, some people may not understand or misinterpret them.
Frequency – Avoid sending frequent SMS that is twice a day or four to five times a week. This is violating the SMS compliance checklist and could overwhelm the customer and result in them unsubscribing to your text messages.
Measure your results – Every time you run a text message campaign, measure the open rates of the text messages containing links. You should aim to get more click rates similar to email campaigns. For text message campaigns, the average open rate is above 45%.
Frequently Asked Questions
Is SMS marketing legal?
‍
As long as you follow the TCPA guidelines for SMS marketing and agree to the SMS compliance checklist, you should comply. However, it's always a good idea to check the TCPA compliance checklist to ensure you're not missing anything.
What is SMS consent?
‍
SMS consent is one of the most important SMS compliance checklists. It's when a customer gives you permission to send them text messages. This can be done verbally or in writing.
‍
What is the SMS compliance checklist for the U.S?
‍
Some basic SMS compliance checklists for the U.S are- 
Clearly outline your SMS program. tell the customers exactly what they are signing up to receive.
Be transparent when you are asking for opt-in consent from your customers.
Allow them opportunities for opting out.
‍
---