Email Marketing Made Easy: Definition and Tips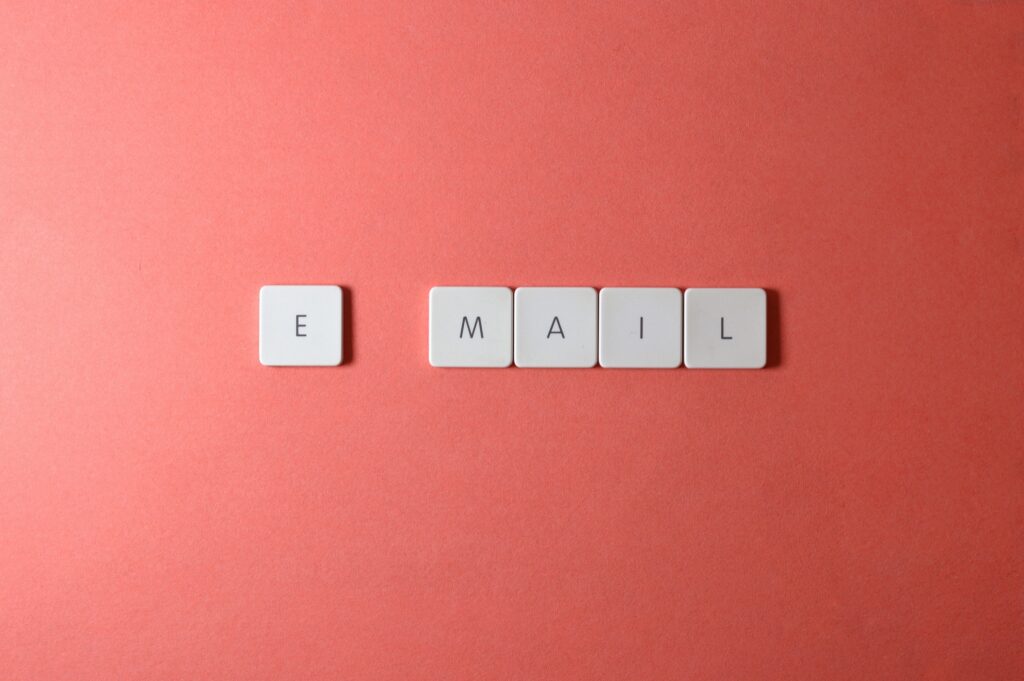 What Is email marketing?
Email marketing is the process of sending emails to one or more prospects or customers with the motive to drive a favorable action such as app downloads, link visits, engagement with your product and brand, and increase in sales.
‍
Despite email marketing being one of the oldest forms of digital marketing, it is still highly effective and relevant today. Some studies boast having an ROI as high as $35 – $40 for every dollar spent on promotions via email.
‍
With email, you can have highly personalized communications that look great on any device and make the user feel valued while they interact with your brand.
‍
We are sure that you have a lot of questions. What differentiates your email from the countless other emails that users receive these days in their inbox? What compels a user to put in the effort to open your email? What are the advantages and disadvantages of email as a channel? Why do some emails land in your spam folder? Let's find out some of these answers.
Pros and Cons of Email Marketing
Stating some of the advantages below:
‍
Permission-based opt in:
Your customers have signed up to be on your mailing list themselves. They know that they will be getting promotional emails from you, making this channel less intrusive to the end user.
‍
Lower costs
As discussed earlier, email is one of the most cost effective mediums for promotions which makes it lucrative. There exists no need to print anything as was the case with traditional mail, which makes it easily scalable.
‍
Segmentation and customisation
The level of personalisation that can be achieved via a good segmentation strategy makes it easier to make these campaigns more human.
Goal setting and measurement
It is pretty easy to study campaign effectiveness by setting goals and measuring metrics like Email Opens, CTR, and Conversions amongst others.
‍
Some disadvantages of email are that sometimes the campaign may have poor deliverability due to a number of factors- there may be issues with responsiveness and size of the email, and some emails might land in the spam folder.
‍
How to Run an Email Marketing Campaign Successfully
A successful email marketing campaign is a combination of a number of factors. Some of them include having proper segmentation, having consent from recipients to send them communications, choice of subject line, personalisation, branded template creation, A/B testing, responsiveness, email size, and performance tracking.
‍
Does it all sound a little complex? We're here to help you understand it better.
Know the Goal of Your Email Campaign
The goal of your campaign can be to get downloads for your app, increase engagement, capture interest, share information about an event, acquire new customers or retain existing ones, up-sell or cross-sell to existing customers, or simply to share important information.
‍
What is it that you want to achieve when you send out this email to your customers?
‍
The whole campaign will revolve around the goal. A good technique is to write down the goal first and then work backwards from there and design template, copy, subject line and other elements. The campaign can also have multiple goals like a primary and a secondary goal.
‍
Once the goal is clearly defined, it makes it a lot easier to measure the effectiveness of the campaign. Modern CRM tools display conversions in real time.
Create a Relevant Email List
You cannot just send an email to anyone now, can you? You need email addresses and more importantly consent from the person owning the email address.
‍
This makes maintaining an email list especially important. A good method to do this is to have an ongoing offer that you can give to the people who give you their email address on your website, often called a lead magnet. This creates a win-win situation for both parties.
Sophisticated tools let you import custom lists by uploading a file or by integrating your database with the email marketing service provider.
‍
Another thing to keep in mind is that the user should always have an option to unsubscribe from your mailing list and the list be updated regularly to avoid a bad experience. Most promotional emails have this option at the bottom of the email template. Once the user clicks on this option, it is also worth knowing why the user wants to stop receiving communications. So, remember to ask.
‍
Choose Email Campaign Types
The first impression is the last impression. Most people already form an opinion about your brand after they receive their first communication from you. This is the first email that the users will receive when they sign up to your list. Make it worth their time.
‍
Lead nurturing flow or drip campaigns are automated condition based campaigns that take the users on a journey depending upon the steps they take, or do not take. Usually, there is an entry and an exit condition for these campaigns.
These emails are triggered when a user performs a specific action such as purchase.
These can be used to cross-sell and up-sell.
‍
Promotional
These emails promote your product or service by sharing your offerings with the user. They usually include CTAs, offers and discounts to push the user to act.
‍
These campaigns are considered very important and rightly so. You already have the interest of the user, just need that extra push for them to complete the purchase. It is much easier to convert these users.
‍
An email sent to the subscribers to give them the latest updates regarding your product. This can be done on a weekly or a monthly basis.
‍
Know Your Target Audience
Knowing your target audience in depth would not only help you design campaigns in a better way, but will also save unnecessary costs that may be incurred due to incorrect information.
‍
For a food delivery application, sending an email with details about an offer on a non-vegetarian dish to a customer who has always only ordered vegetarian food items will make no sense and would result in higher costs. Moreover, this will lead to a bad user-experience as they would think that your brand sends them emails that are not relevant and will lead to poor open rates in future campaigns.
‍
Keep your email list up to date, remove people that opt out of your communications, and the people that never open your emails to keep the costs down.
‍
Segment the users on the basis of properties and then direct your communication towards them.
‍
ShopAgain automates this for you. Start Free Trial
‍
Choose a Perfect Time to Send Your Email
Imagine waking up to a 100 promotional emails in the morning. Nobody has the time and energy to go through all of them right before work. So, most of them never really get opened. Simply avoid sending emails to your users when they might be sleeping.
‍
Most people open their emails around 10 AM in the morning and if your emails were to land right on top at that time, there are better chances of them getting noticed. Some studies argue that it is after 6 PM that the email open rates are the highest.
There is no set rule for this. Our advice is to learn more about your target audience and then decide the best time to trigger your emails during the day.
‍
If it is a periodic email campaign, deciding the day of the week to send the email also makes a considerable difference in campaign stats. 
‍
Email Marketing Examples
‍
Here are a few examples of email marketing which will help solidify the points that we have made so far:
‍
‍
The above template contains the following basic but important things that are necessary for email marketing success: 
A good subject line that clearly conveys what to expect from the email, without sounding like a clickbait,
Clear messaging with high quality rich content,
Properly defined CTAs.
‍
Another example of a good email campaign with clear messaging that gets the job done. You can see that at the bottom of the email, there is an option to unsubscribe from the mailing list. As discussed earlier, this is very important to let the user feel more in control of their inbox. 
‍
‍
The above email contains a lucrative offer that acts as an incentive for the user to act, apart from the other important elements previously discussed.
‍
Also read: Top 5 Components of Email Marketing to Improve Customer Retention
‍
FAQs
‍
What are the types of email marketing?
‍
Email marketing can be broadly divided into the following categories:
Welcome emails
Lead nurturing emails
Transactional emails
Promotional emails
Abandoned cart emails
Newsletters
‍
What are the steps of Email marketing?
Have an email list
Define your goals
Know your audience and use proper segmentation and targeting
Plan your communication calendar
Write a good subject line
Design a branded template and write the copy
Perform A/B testing
Test the campaign on different platforms
Schedule the campaign
Measure results
How do I create an email campaign?
Simply follow the steps mentioned above. At ShopAgain, we help you set up AI based Email campaigns for your brand. Know more
---