Everything You Need to Know About Designing an Email Footer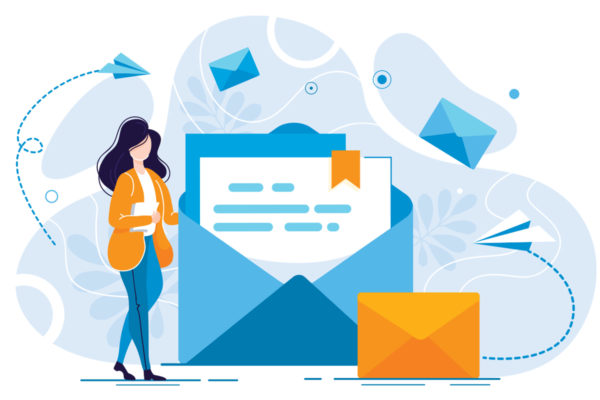 What is an email footer?
‍
An email footer appears at the bottom of your email template. Though there are no standard guidelines on what information the email footer should have, it usually contains basic contact information, social media links, legal links, a location map, and an option to unsubscribe or change email preferences.
The information presented here should be concise, clear, and relevant. All the corresponding links should be checked before sending the email campaign.
‍
What to include in your email footer
‍
There are a lot of ways to display the choice of elements that you choose for your email footer. You can use A/B testing to gauge the effectiveness of individual email template versions.
Sharing a list of what to include in your email footer:
‍
An Unsubscribe Button
‍
The most basic yet one of the most important things to include in your email footer is the unsubscribe button. We know that you do not want people to opt out of your email list, but it is good practice to have a clear and easily accessible opt-out mechanism in place.
‍
Basic Contact Information
‍
The basic contact information of a business will include the email address on which the users may contact you, links back to your site or landing pages, and the contact numbers on which the users may reach out to you to get clarifications.
‍
Social Media Buttons
‍
Emails footers are a great place to add your most important social media links. These links here are not considered intrusive and serve the purpose of generating some additional traffic for your social media. Email marketing tools have libraries that let you choose from several icons to use for these buttons.
‍
Additional Useful Links
‍
Other useful links that can be resourceful in an email footer include:
Changing email preferences
Email forwarding
Link to FAQs
Cross promotional links
Email forwarding links are provided because sometimes direct forwards may ruin the email designs.
‍
5 Ways You Can Design a Perfect Email Footer
‍
Now that we know what to include in your email footer, let us discuss how you can design the perfect one:
‍
Keep it Simple and Organized
‍
Simplicity is the key. The key message is included in the email body and the email footer should not be cluttered with a lot of information. If this happens, it may overwhelm and confuse the users, and they might ignore the information that you have provided there. A minimalistic approach makes more sense when it comes to footers.
‍
Organize the Information Based on Hierarchy
‍
The information presented in your footer should be based on a hierarchy after you have finalized the list of items to include. Lack of hierarchy based on users' needs might lead to the more important stuff not getting enough attraction.
The links to unsubscribe are usually added towards the end of the email footers.
‍
Use Background Colors With HTML
‍
What differentiates the email footers from the rest of the email template? It is the choice of background color. The footers are represented with a different background color based on the hexadecimal codes that you enter or the color that you select from the color palette of your email marketing tool.
‍
Take Up Space
‍
As we said earlier, there are no standard rules for email footers. You can make it small or large depending upon your content requirements. It won't be a problem if it is distinguished well. Some brands use this space to reinforce brand messaging and taglines.
Tip: Check responsiveness on mobile and other devices before triggering the email.
‍
Include a Sign-Off
‍
You can always experiment with different elements in your footer, like having a witty sign-off. Some brands also use inspirational quotes to evoke positive feelings in the readers' minds.
It is a good practice that is not directly marketing-related.
Also read: Email Marketing Made Easy: Definition and Tips
‍
Design Your Email Footer with ShopAgain
‍
ShopAgain lets you design beautiful email templates by giving you access to an unparalleled range of tools while offering great attention to detail.
Design the email footer based on A/B testing results and get the most out of your email marketing campaigns.
So, what's holding you back? Start Your Free Trial Today
‍
Here is how you can Create an Email Campaign on Shopagain
‍
Frequently Asked Questions
‍
How do I make a good email footer?
‍
To make a good email footer, you should add basic contact information for your business, social media links, and the unsubscribe button. Beyond that, customizations can be done as per requirements.
‍
What is the best way to design an email signature?
‍
There is no one-size-fits-all email signature that exists. You need to experiment and learn from your past campaigns. Make sure to keep it organized and follow a hierarchy. Differentiate it from the rest of the email, and add a fun sign-off.
---